javaprivatetour.com – Welcome, travel enthusiasts, to the vibrant city of Bandung, where nature's beauty meets a rich cultural tapestry! Whether you're seeking a quick getaway, embarking on a business trip, or exploring for journalistic and content creation purposes, Bandung, the capital of West Java, Indonesia, has something special to offer. In this article, we'll delve into the enchanting attractions, culinary wonders, and the fashion scene of this city, known as the "Paris Van Java."
Bandung: A City of Natural Wonders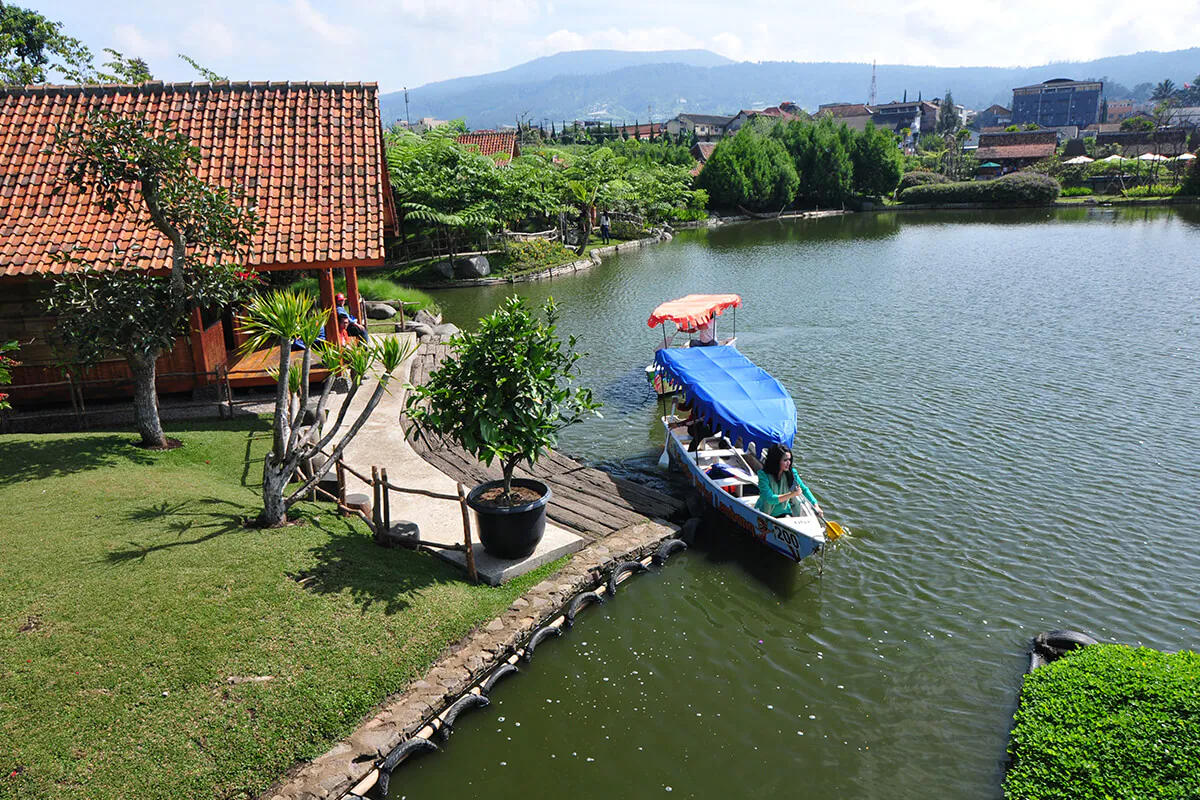 Bandung, nestled amidst the highlands, invites you to experience its cool climate and lush green landscapes. Take a leisurely stroll through the picturesque tea plantations of Ciwidey, breathe in the fresh air, and enjoy the serene surroundings. For a more trendy destination, explore the Instagram-worthy pine forests of Cikole at Lakeside Rancabali, The Lodge Maribaya, and Trizara Resort.
A must-visit natural wonder is the iconic Tangkuban Perahu volcano, known for its unique upside-down boat shape. Legend has it that this formation is linked to the Javanese folklore of Sangkuriang, adding a mythical touch to the breathtaking views.
The Heart of Tourism, Culinary Delights, and Fashion
For those seeking sweet and pastel-colored spots for photos, Rabbit Town and Bandung Amazing Art World offer Instagrammable 3D effects and unique upside-down worlds. Capture unique selfies at Tebing Keraton, Puncak Bukit Moko, Eurad Highland Lembang, or Stone Garden Citatah. Dive into thematic attractions like Farm House and De Ranch in Lembang, each with its own cowboy-inspired ambiance.
Exploring Bandung's rich Sundanese culture is a delightful journey. Immerse yourself in traditional music, dance, and art at Saung Angklung Udjo or Rumah Angklung Udjo. Participate in an angklung orchestra, learning to play this traditional instrument amid a rich cultural setting.
After a day of exploration, indulge in Bandung's culinary delights. From local snacks like baso aci, seblak, cimol, and cilok to heartier options such as iga bakar, cuanki, and mie kocok, the city's diverse culinary scene will tantalize your taste buds.
When it comes to fashion, Bandung stands out as the Paris Van Java. Explore numerous factory outlets and distros along Dago's main street, Jalan Riau, or on the way to Lembang via Jalan Setiabudi.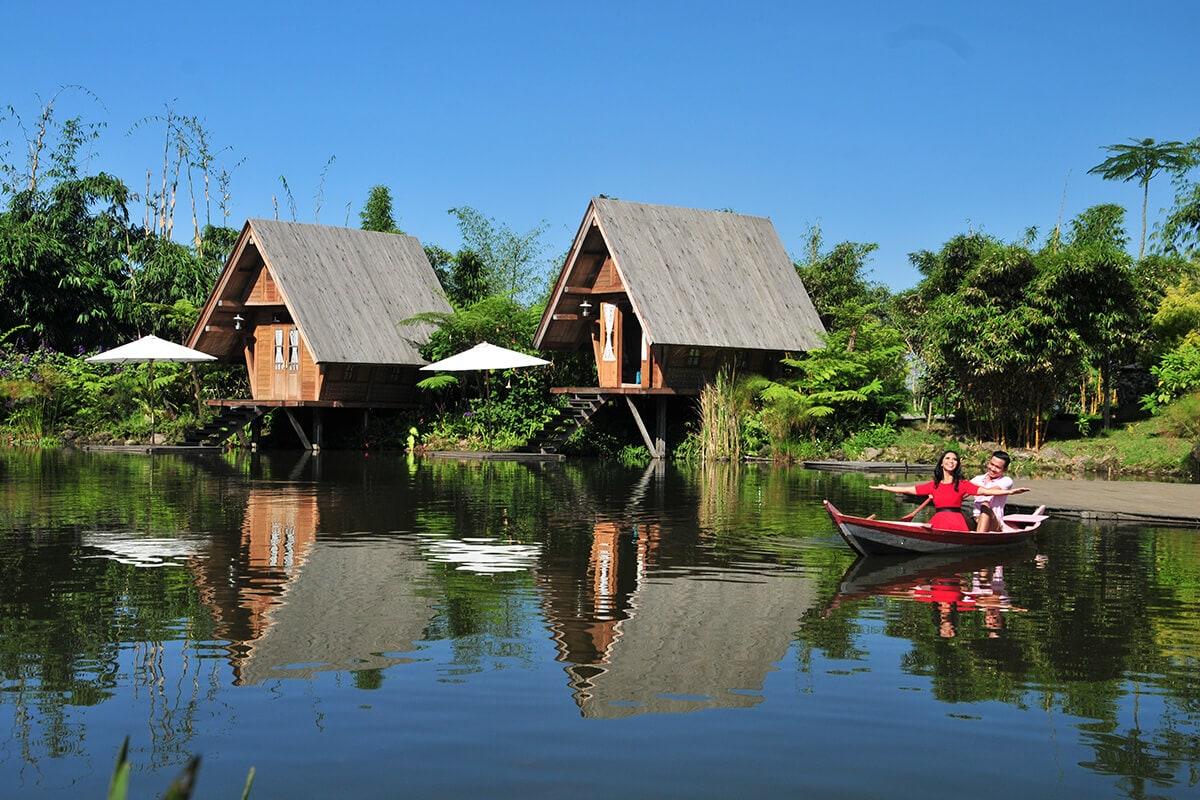 Getting to Bandung
Bandung is easily accessible, with Husein Sastranegara International Airport connecting to neighboring countries like Malaysia and Singapore. Alternatively, Kertajati International Airport in Majalengka provides another air travel option.
From Jakarta, a 2.5-3-hour drive via toll roads or convenient shuttle minibusses ensures a smooth journey to Bandung. The city offers a range of accommodations, from hostels to luxury hotels, easily booked through travel agencies.
Java Private Tour: Your Gateway to Bandung's Wonders
Now that you've glimpsed the wonders of Bandung, imagine experiencing it all with Java Private Tour. Our certified local guides, fluent in English, knowledgeable, and friendly, ensure a personalized and flexible experience. With a fleet of private vehicles, including sedans, vans, and tourist buses, we cater to your preferences.
Recommended by embassies and trusted by satisfied clients, Java Private Tour adds a touch of professionalism to your exploration. BOOK HERE to discover why choosing us means unlocking the full potential of your Bandung adventure. Experience the beauty, culture, and excitement of Bandung with Java Private Tour—your key to unlocking the city's vibrant tapestry!