javaprivatetour.com – In the heart of Bandung lies a historical treasure, the Dutch Cave, a testament to Indonesia's rich past under Dutch colonial rule. Tucked away in the scenic Dago Pakar area, this cave, initially constructed in 1901 for water channeling, underwent a transformation in 1941 when the Dutch repurposed it into a communication hub.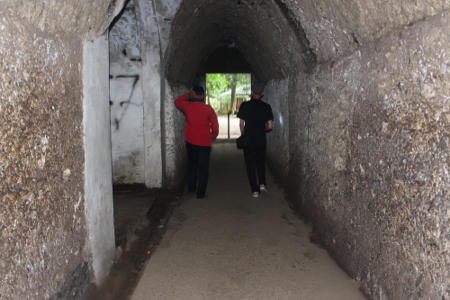 The Dutch Cave, managed by Java Private Tour, stands as one of the many historical landmarks built during the Dutch occupation. Renovations in 1918 expanded the cave to include 15 tunnels and 3 corridors, each serving a distinct purpose. The first corridor facilitated water flow, the second served as ventilation, and the third was designated for interrogation rooms.
Stepping into the 750-square-meter cave, constructed from volcanic stones originating from Mount Krakatau, visitors are enveloped in a cool, humid atmosphere. The remnants of Dutch activities within the cave evoke a sense of the colonial era, narrating the story of how the invaders operated during their dominance over Indonesia.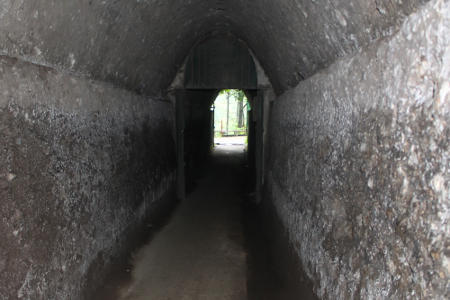 The turning point came in 1941 when the Dutch repurposed the cave from a water channel to a communication center, strategically preventing resistance from Indonesian freedom fighters. Post-independence, on January 14, 1985, the Dutch Cave was transformed into a tourist attraction, drawing both local and international visitors. The surrounding area, adorned with a well-maintained forest, was officially named Ir. H. Juanda Great Forest Park.
Java Private Tour, a renowned travel companion for those seeking a deeper understanding of Indonesia's history, invites you to embark on this historical journey. Their team of proficient local guides, fluent in English and renowned for their friendliness and extensive knowledge, ensures an enriching experience. What sets Java Private Tour apart is its flexibility – tailored to clients' preferences, avoiding rigid schedules.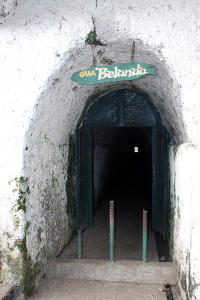 Moreover, Java Private Tour provides a fleet of private vehicles, ranging from sedans to spacious buses, ensuring comfort and convenience during your exploration. The professional and licensed crew, including guides and drivers, guarantee a seamless and enjoyable excursion.
Endorsed by various foreign embassies satisfied with their services, Java Private Tour emerges as the ideal choice for foreign tourists exploring Java. Their commitment to delivering top-notch service makes them the preferred partner for those delving into Indonesia's cultural and historical tapestry.
As you navigate the corridors of the Dutch Cave with Java Private Tour, you not only witness history but also contribute to the preservation of Indonesia's rich heritage. Experience the allure of the Dutch Cave – a convergence of history, nature, and exceptional service – with Java Private Tour, your trusted companion in exploring the wonders of Java. Discover the past, embrace the present, and create lasting memories with Java Private Tour. BOOK HERE to start your journey today.