javaprivatetour.com – Embark on a journey to Lasem, a hidden gem in the eastern part of Rembang Regency, Java, where history unfolds in every corner. This picturesque destination, often overlooked, is a treasure trove for those seeking a blend of cultural richness, natural beauty, and a touch of Chinese heritage.
Lasem, a region with rich historical significance, is attracting a diverse array of tourists—from leisure seekers and business travelers to researchers, journalists, and content creators. For those eager to explore the wonders of Java, Lasem stands out as a must-visit destination.
The Allure of Lasem: A Tapestry of History and Nature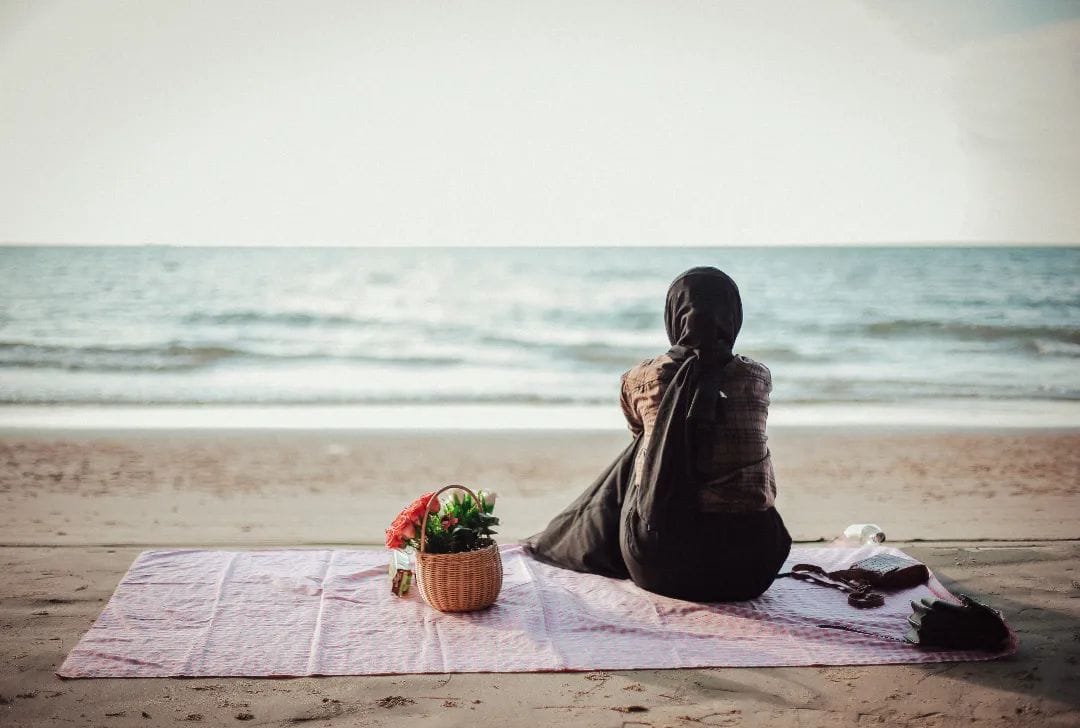 Lasem boasts a tapestry woven with historical landmarks and pristine beaches, exemplified by the enchanting Pantai Caruban. It's a place where the exploration of every nook can be both invigorating and captivating.
But where does one find respite after an adventure-filled day in Lasem?
Rumah Oei: A Culinary Haven with a Historical Soul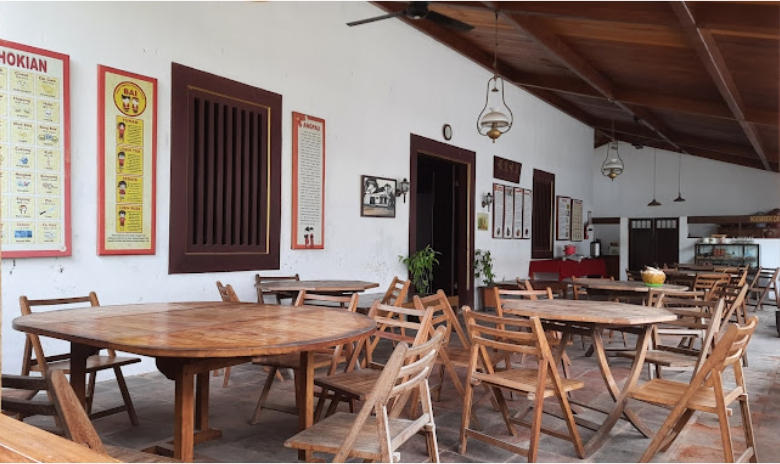 Nestled amidst the historic charm of Lasem is Rumah Oei—a culinary haven that doubles as a time capsule. The year 1818 marked the birth of this remarkable house, founded by Oei Am, a Chinese immigrant who left an indelible mark on Lasem's history.
As you step into Rumah Oei, the fusion of Chinese, European, and Javanese architecture captivates your senses. The intricate details, from the golden Kanji carvings on the wooden doors to the bamboo-themed ornaments, tell stories of a bygone era.
Exploring the Heritage: Pecinan Architecture of Rumah Oei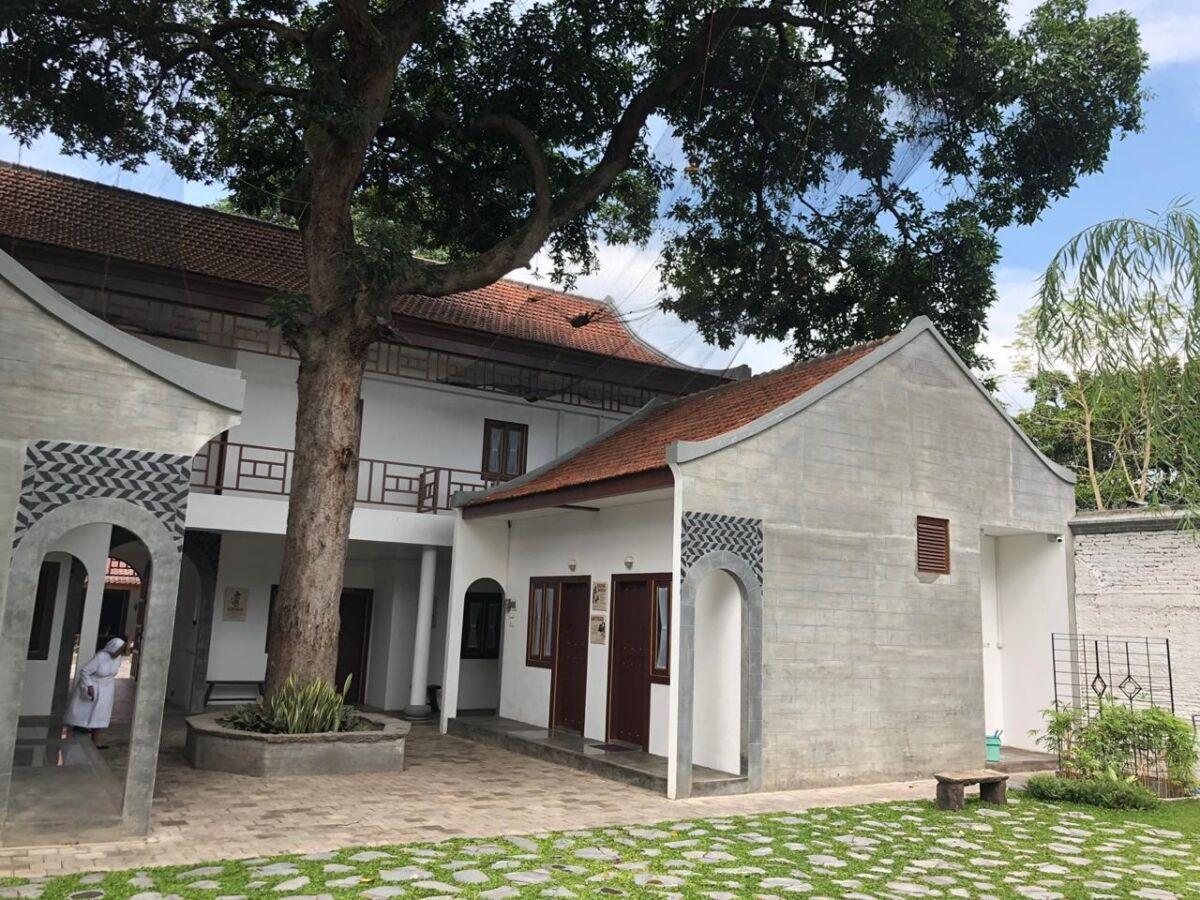 Rumah Oei stands as a testament to the skilled craftsmanship of its time. The Pecinan architecture, characterized by its Ngang Shan roof, spacious courtyard, and open roof support structure, reflects a blend of influences from China and Europe.
Delving into the various sections of Rumah Oei unveils not only architectural marvels but also the socio-cultural stratification of the past. The house serves as a historical link, connecting us to the events that shaped the region during Dutch colonial rule.
Rumah Oei Today: Where Tradition Meets Modernity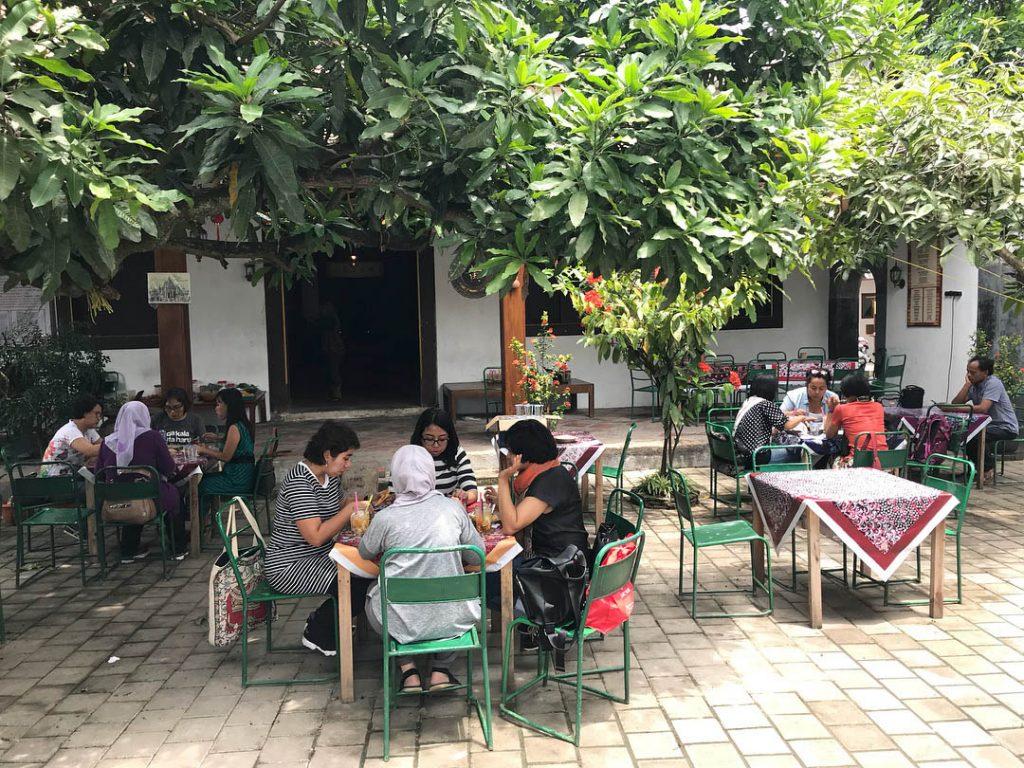 Preserving its authenticity, Rumah Oei underwent a transformation in recent years. Once lost in identity, it was resurrected as a heritage Peranakan house, a café, a souvenir center, and even lodging. Today, it stands as a testament to Lasem's cultural heritage, offering visitors an authentic experience.
The front yard, now a coffee shop, invites visitors to savor Lasem's signature slow-brewed coffee while surrounded by vintage charm. The main house, turned into a heritage Peranakan house, showcases the family's personal belongings.
A Unique Hangout: Blending Tradition with Modern Comfort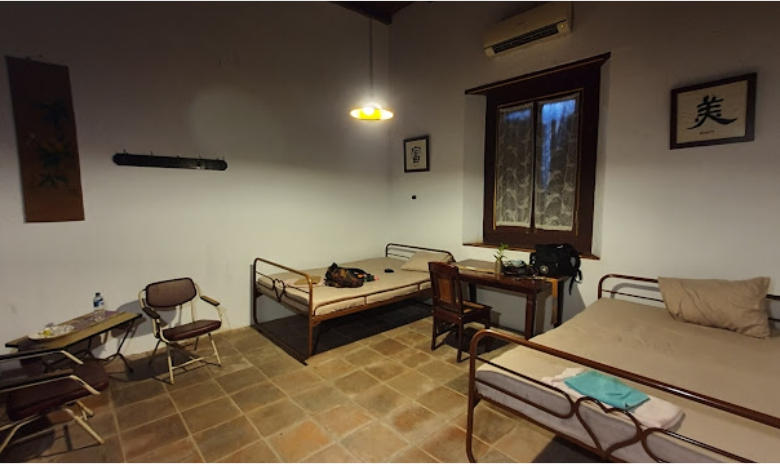 Rumah Oei is not just a café; it's a cultural hub for the younger generation of Lasem. Its historic and educational value, combined with a tranquil atmosphere, sets it apart from other hangout spots.
For those looking to extend their stay, Wisma Pamilie, the accommodation behind Rumah Oei, offers a simple yet classy Pecinan-style lodging experience. With prices ranging from IDR 100,000 for a non-AC room to IDR 500,000 to 750,000 for larger rooms, it caters to various budgets.
Where to Find Rumah Oei
Located at Jatirogo Street No. 10, Karangturi, Lasem, Rembang, Central Java, Rumah Oei is open daily from 8 AM to midnight. Indulge in a variety of menu options, from traditional to modern dishes and beverages, as you soak in the historic and creative atmosphere.
In conclusion, Rumah Oei beckons to travelers seeking not only a delightful culinary experience but also a journey through time. It's more than a café; it's an immersion into Lasem's rich history and a celebration of its cultural heritage.
Discover Lasem with Java Private Tour
As you plan your visit to Lasem, consider the personalized services of Java Private Tour. Our English-speaking, knowledgeable, and friendly guides, along with flexible scheduling and a range of transportation options, ensure your journey through Lasem is both seamless and unforgettable. Trusted by embassies of satisfied countries, Java Private Tour is the key to unlocking the best of Lasem's treasures.
You can simply BOOK HERE to start your unique Lasem experience today.