javaprivatetour.com – Central Java, Indonesia, is a land of mesmerizing landscapes, rich culture, and hidden gems waiting to be discovered. If you're planning a trip to this captivating region, let Java Private Tour be your trusted companion. Whether you're a leisure traveler, a business professional, a researcher, a journalist, a content creator, or anything in between, Java Private Tour is here to make your journey seamless and unforgettable. In this article, we'll take you on a virtual adventure through the picturesque Kembanglimus Village and its surroundings. And at the end of our journey, we'll introduce you to Java Private Tour, the perfect way to explore this hidden paradise.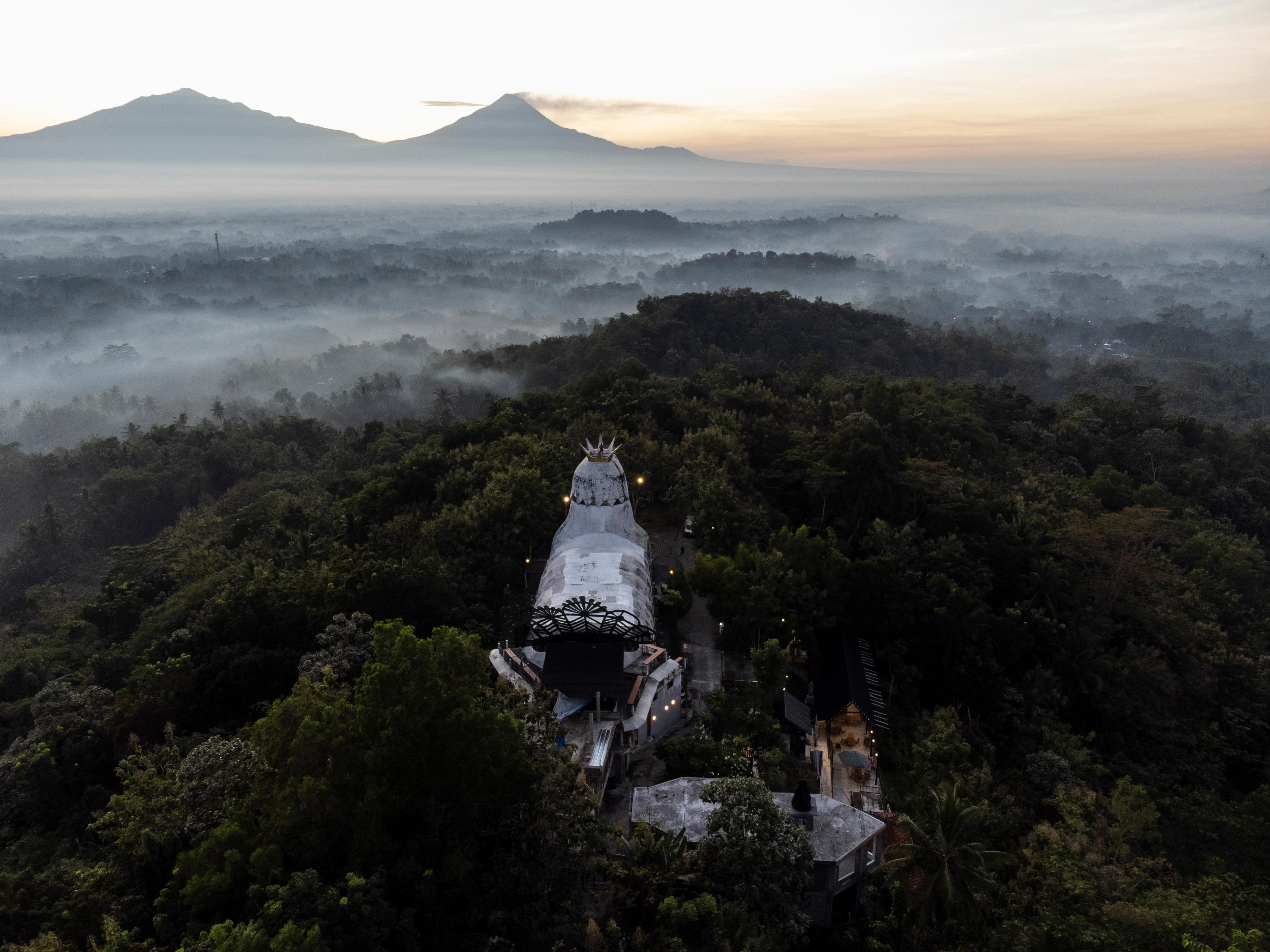 Kembanglimus Village may not ring a bell, but you've probably heard of the Chicken Church, made famous by the Indonesian hit movie "Ada Apa Dengan Cinta 2" (AADC2). This iconic building is located in Kembanglimus Village, precisely at Bukit Rhema. What's more, when you visit this place, you can embark on an adventure to explore the village's panoramas and its diverse culinary offerings.
The Chicken Church, as it's commonly known, is not shaped like a chicken but rather a dove, a symbol of peace. Its nickname was coined by the locals and further popularized by AADC2. Originally built in 1992 by Daniel Alamsyah, this structure serves as a house of prayer and rehabilitation center for troubled children, those with physical disabilities, and victims of substance abuse. So, it's not a church at all.
The best time to visit this house of prayer is in the early morning, particularly to witness the sunrise from the "crown" of the chicken or dove. Regular visitors start entering around 7 AM. If you opt for the sunrise package, you should arrive around 5 AM. In the pre-dawn darkness, you'll see the Chicken Church beautifully illuminated, making it even more enchanting. As you explore the different chambers guided by the staff, you'll find the environment serene, clean, and comfortable. The main chamber serves as a hall for prayer and meditation, featuring panels that explain the history of Bukit Rhema's house of prayer.
The climax of your sunrise trip comes as you ascend the spiral staircase to the crown and step onto the Mahkota plateau. The 380-degree panorama, with misty landscapes, silhouetted mountains, and the distant Borobudur Temple, is truly breathtaking. Bukit Rhema is part of the Menoreh Mountains, offering views of Mount Merapi, Mount Merbabu, and Mount Sumbing.
Don't rush to leave; wait a moment until the sun fully rises. Around 6 AM, as the sun emerges between the two mountains, the true beauty of the scene unfolds. Warm golden light bathes the landscape, creating a breathtaking natural masterpiece at the foot of the mountains.
After enjoying the sunrise and exploring the chambers of the Chicken Church, you'll be guided to a nearby restaurant for a delightful breakfast. You can choose from a selection of dishes, such as noodles and fried rice, accompanied by warm pastries, coffee, and tea.
Exploring Bumen Village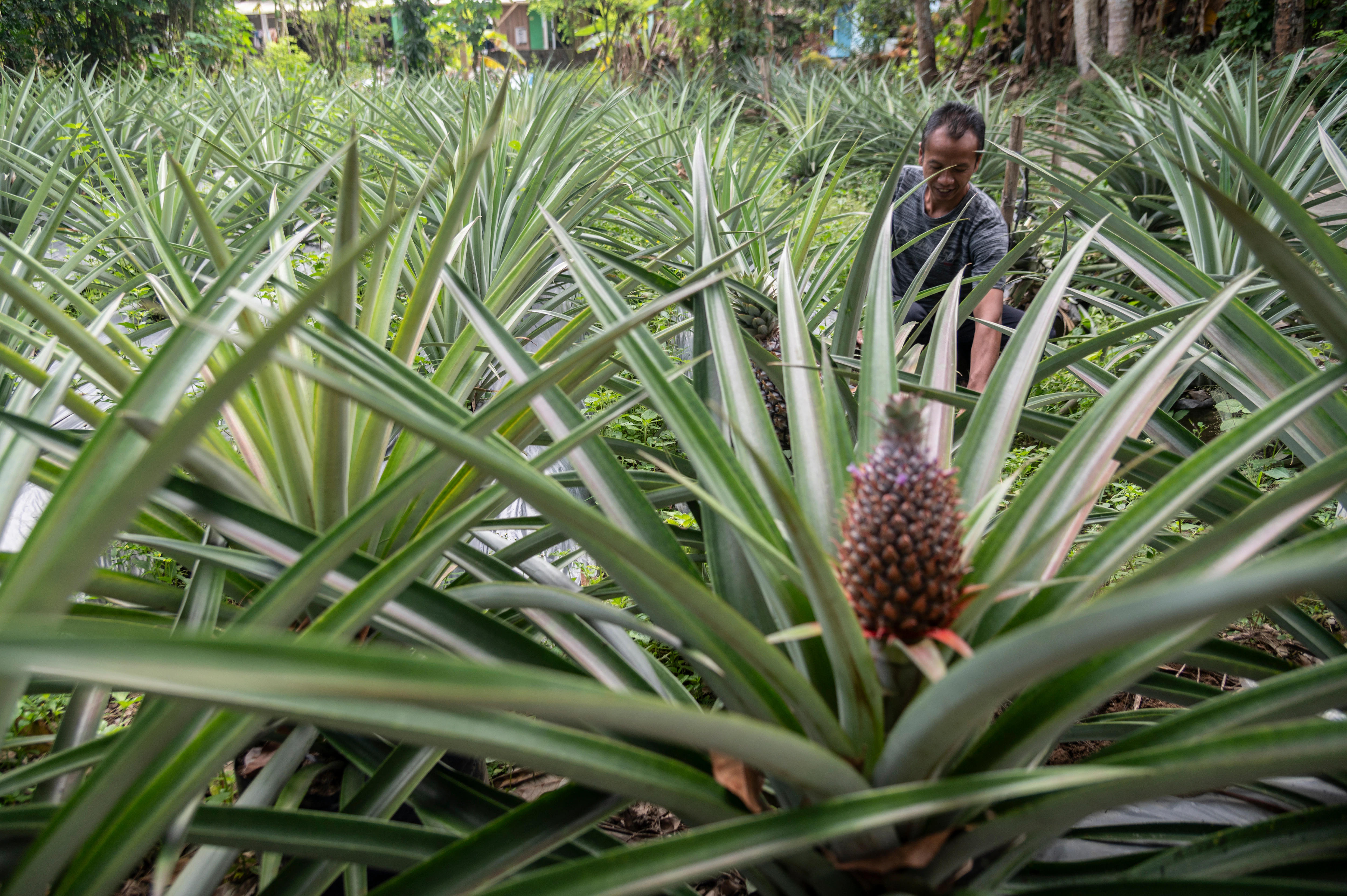 In addition to Bukit Rhema, Kembanglimus Village offers various other attractions, such as a visit to Bumen Village. This area is appealing because it's a hub for various culinary spots and agro-tourism activities.
One of the renowned places is Tiwul Lava Merapi, managed by Mr. and Mrs. Mura. Tiwul is a cassava-based dish steamed and served with various toppings, often grated coconut and liquid palm sugar. What makes Tiwul Lava Merapi unique is its mountain-shaped appearance, complete with a "crater" at the top for adding toppings.
Tiwul comes in various flavors, including the favorite Javanese palm sugar, as well as palm sugar, chocolate, cheese, banana chocolate cheese, and more. A Javanese palm sugar Tiwul is priced at Rp25,000 per portion and can be packaged in a box or a woven bamboo container. This snack remains fresh at room temperature for up to 20 hours and can last two days in the refrigerator. It's best enjoyed warm, so you can steam it again after taking it out of the fridge.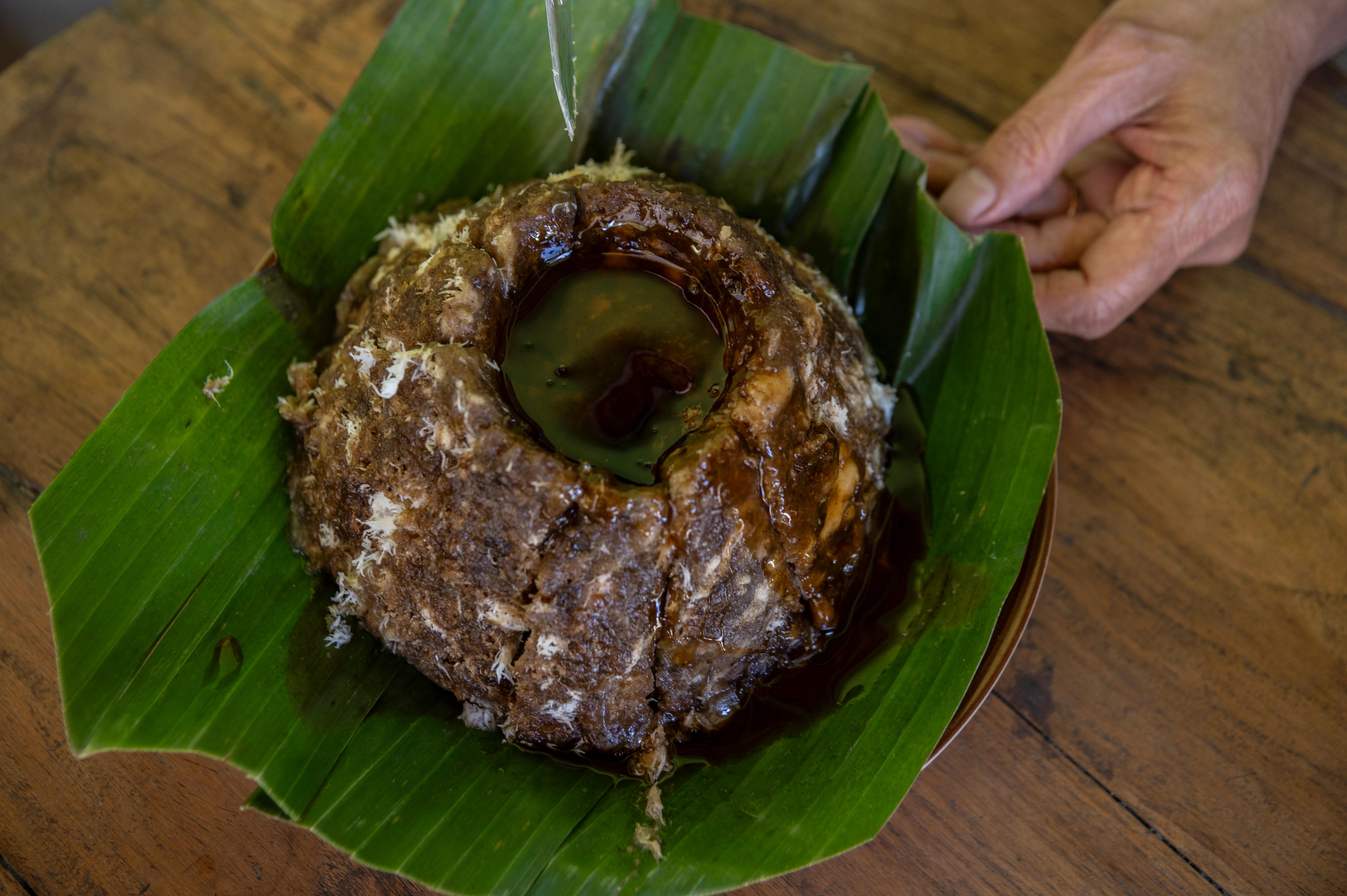 Tiwul Lava Merapi was born during the pandemic. When Mr. Mura, who used to work as a guide at Borobudur, found himself with little work due to the pandemic, he and his family decided to innovate by creating this local delicacy. Now, Tiwul Lava is famous as a souvenir and a unique culinary experience of Kembanglimus Village. Visitors can even witness the cooking process with prior arrangement.
After savoring Tiwul, you can visit the educational pineapple cultivation center owned by Mr. Nurofik. Exploring the pineapple plantations and nurseries on the roof of Mr. Nurofik's house while listening to his explanations about Benggolo Pineapples is a fascinating experience. His pineapple plantations are spread across four locations, including one near his house, making it easily accessible for visitors. In addition to learning about pineapple cultivation, you can purchase pineapple seedlings for Rp10,000 each.
Benggolo Pineapples are known for their sweet, slightly tangy, and refreshing taste, with a high water content.
The Iconic Gajah Kembanglimus Gateway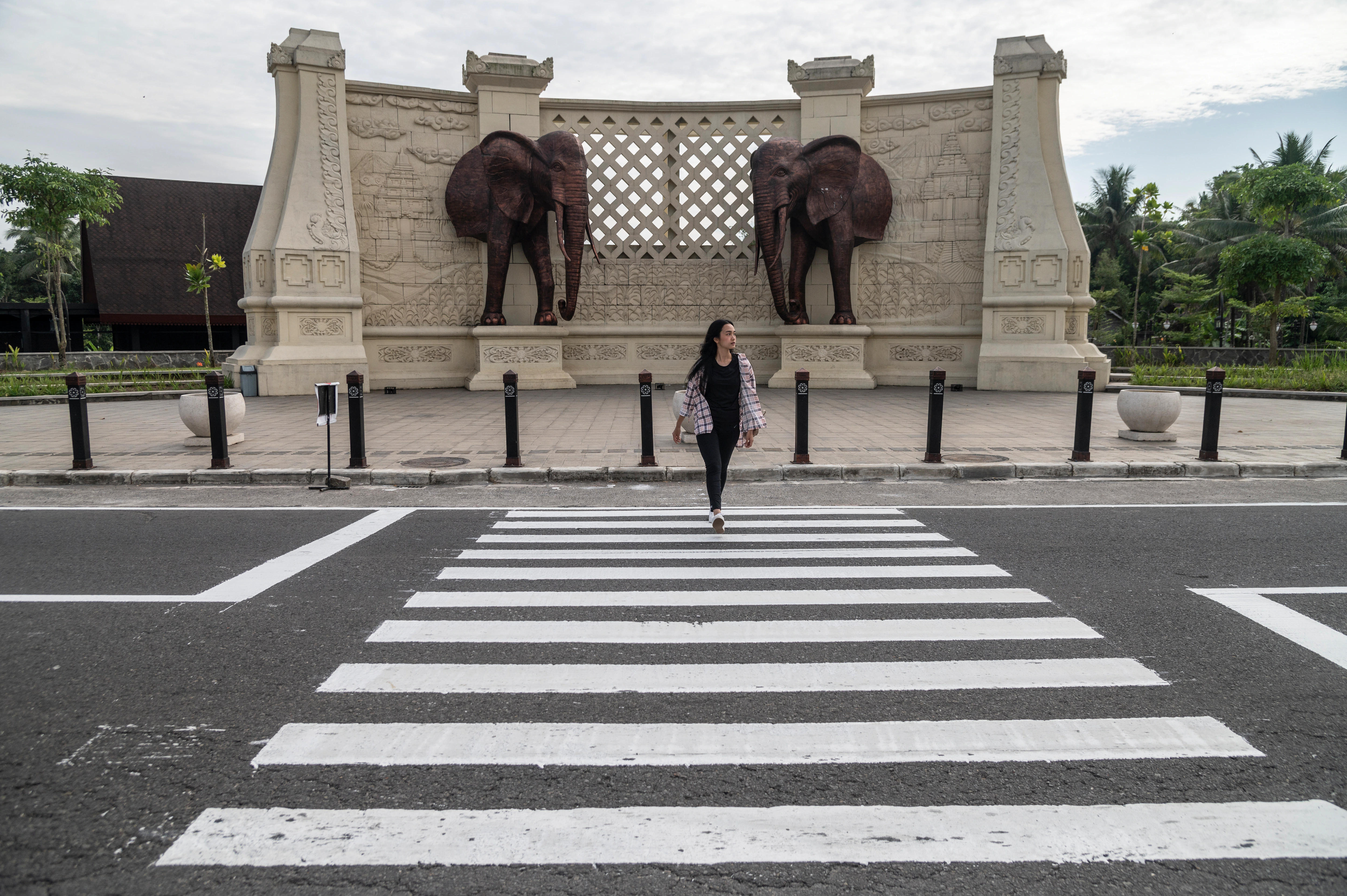 Kembanglimus Village is one of the four entrances to the Borobudur Super Priority Tourism Area. The Gajah Kembanglimus Gateway, which features a statue of an elephant at the entrance, also includes a rest area with spacious parking and small stalls. It serves as a complement to the Borobudur Temple, especially for those approaching from the west. The choice of the elephant as the gateway symbol is said to be inspired by the elephant depictions in the temple's reliefs.
So, the next time you're visiting Candi Borobudur or Magelang, make sure to explore Kembanglimus Village. Let's support the local tourism industry in this village, allowing them to continue developing and showcasing the wonderful attractions they have to offer.
Java Private Tour: Your Gateway to Adventure
Now that you've discovered the hidden treasures of Kembanglimus Village, it's time to introduce you to the perfect way to explore this captivating region—Java Private Tour. Our expert local guides are fluent in English, friendly, and knowledgeable. We offer flexibility in scheduling, tailoring your journey to your preferences. Not only do we have certified professional local guides, but we also provide a range of private transportation options, from sedans to vans and even tourist buses.
With Java Private Tour, your Central Java adventure will be an unforgettable experience. From the magical sunrise at Mahkota Bukit Rhema to the culinary delights of Kembanglimus Village and the iconic Gajah Kembanglimus Gateway, your journey will be filled with wonder and beauty. Join us and embark on a journey like no other, where every moment is a memory waiting to be made.
You can simply BOOK HERE and let us be your guide to the heart of Central Java. With Java Private Tour, your adventure awaits!