javaprivatetour.com – In the heart of West Java, where nature unveils its most enchanting wonders, lies Curug Malela, the largest waterfall in the region. A hidden gem in the village of Cicadas, Rongga district, Bandung Barat Regency, Curug Malela stands as a testament to the breathtaking landscapes that Java has to offer. Join us on a virtual journey as we explore the awe-inspiring beauty of this natural wonder, known locally as "The Little Niagara."
Unveiling Curug Malela: Java's Grand Waterfall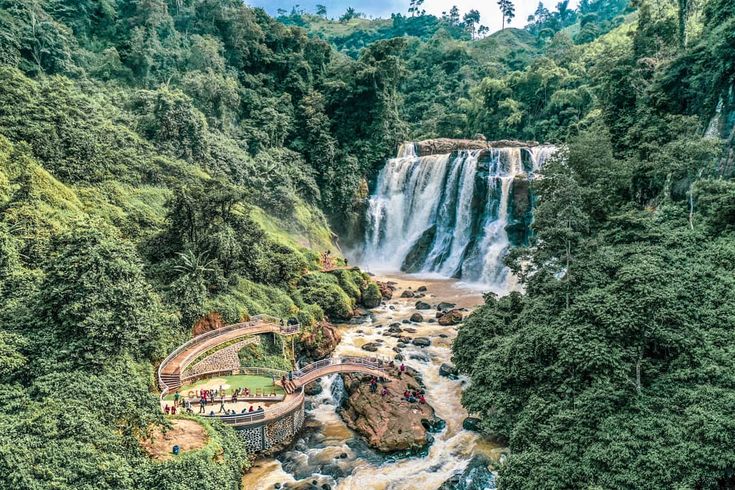 1. Soaring Heights and Enchanting Width
Nestled amidst the picturesque surroundings, Curug Malela boasts a staggering height of approximately 60 meters, with its cascading waters spanning an impressive 70 meters in width. The waterfall features five distinct streams, creating a mesmerizing panorama for all who venture to witness its grandeur.
2. The Little Niagara of Java
Affectionately dubbed "The Little Niagara," Curug Malela shares a resemblance with its famous North American counterpart. The expansive and flowing nature of the waterfall draws parallels to the iconic Niagara Falls, adding a touch of international allure to Java's natural landscape.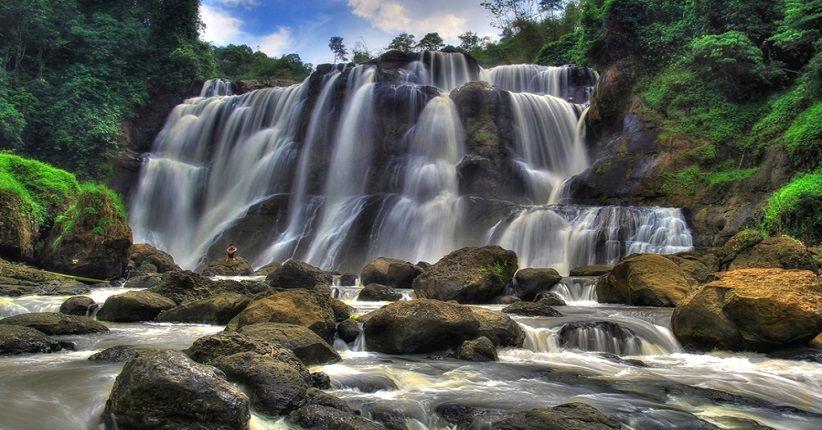 3. Among the Magnificent Seven
Curug Malela takes its place at the pinnacle of the "Magnificent Seven Waterfalls." A cascading masterpiece, it is the uppermost tier in a series of seven waterfalls, including Curug Katumiri, Curug Manglid, Curug Ngeubul, Curug Sumpel, Curug Palisir, and Curug Pameungpeuk, each contributing to the overall charm of the area.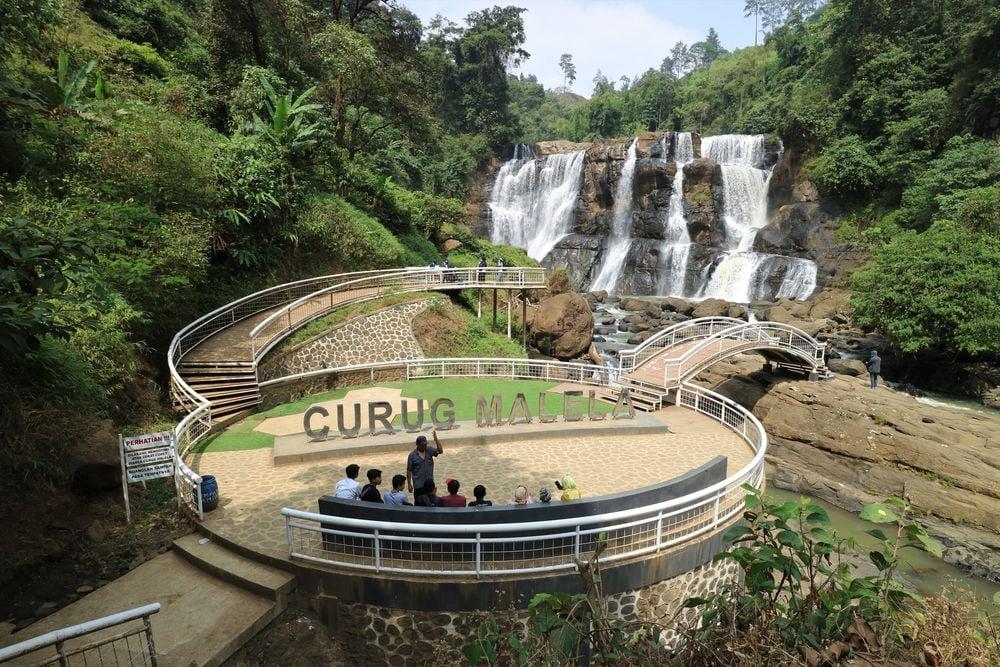 4. Navigating the Journey
Getting to Curug Malela is a breeze. From the Cicadas Village parking area, a mere 3-kilometer journey awaits. For motorcycle enthusiasts, a scenic 2-kilometer trail through Perhutani's forestry lands leads to the waterfall, while ample parking is provided for convenience. Those opting for public transportation can embark on a journey from Terminal Leuwipanjang, taking an angkot to Cimahi or Cililin, followed by a bus to Gunung Halu or Bunijaya. Curug Malela welcomes visitors every day from 08:00 to 17:00 WIB.
5. Mythical Tales of Curug Malela
Beyond its natural allure, Curug Malela is shrouded in mythical tales. Legend has it that the waterfall derives its name from Eyang Tadjimalela, a revered figure believed to govern the waterfall's realm. Locals recount eerie encounters with the spectral figure in photographs, showcasing a bearded figure in pristine white attire. Despite these mystical tales, the true wonder of Curug Malela lies in its unparalleled natural beauty.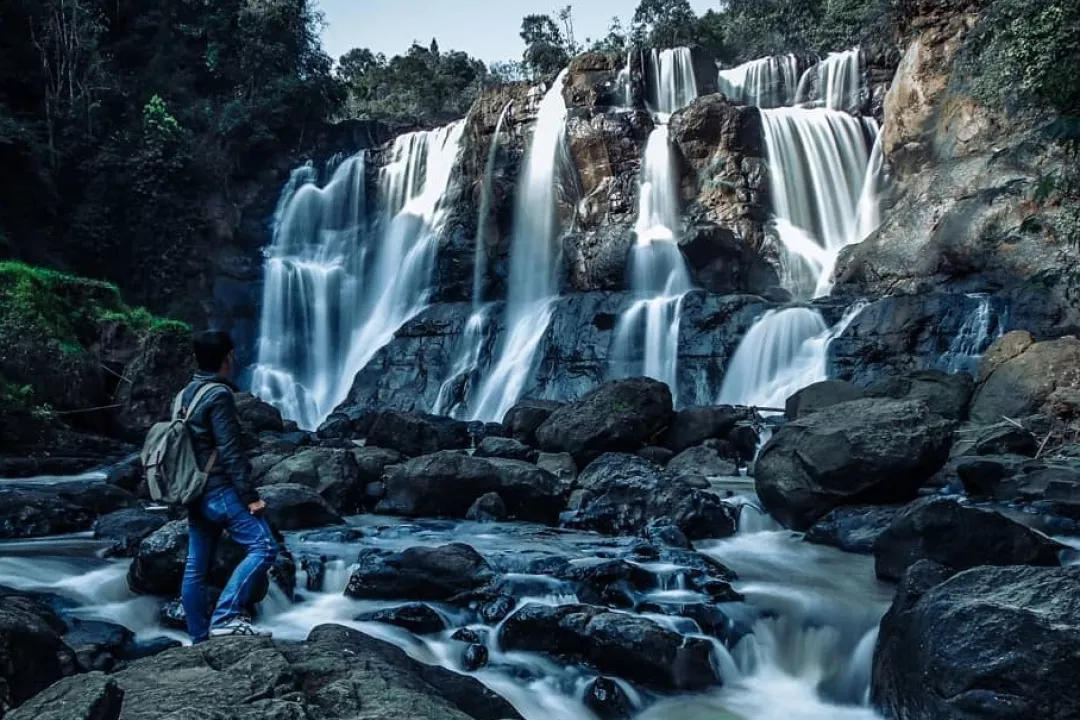 Epilogue: Unveiling Java Private Tour
As you plan your journey to witness the captivating allure of Curug Malela, consider embarking on this adventure with Java Private Tour. Renowned for its English-fluent, friendly, and knowledgeable guides, Java Private Tour offers a flexible and personalized experience tailored to your preferences. With certified local guides and a fleet of private vehicles ranging from sedans to tourist buses, Java Private Tour ensures a seamless and unforgettable exploration of Java's wonders. Trusted by foreign embassies and satisfied clients worldwide, Java Private Tour invites you to discover Java like never before. BOOK HERE TODAY and make your Java journey extraordinary.