javaprivatetour.com – In the heart of the enchanting city of Bandung, Java, where tradition meets modernity, there's a hidden gem that embodies the essence of old-world charm and the rich heritage of Indonesia. This place is none other than Warung Kopi Purnama, the oldest and most legendary coffee shop in Bandung. Whether you're a history buff, a coffee connoisseur, or just someone seeking a unique cultural experience, this is a must-visit destination during your journey through Java and Bali.
A Journey Back in Time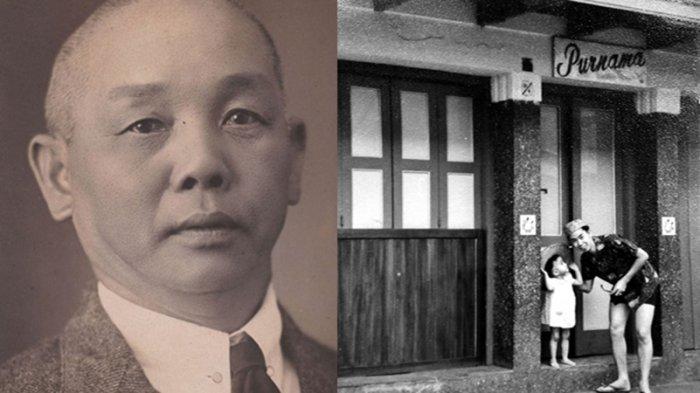 Nestled on Jalan Alkateri No. 22, Bandung, this venerable coffee shop has been a staple of the local culture since 1930. In its early days, it was known as "Tjhiang Shong Shi," which translates to "please taste." However, in adherence to the government's language policy, it was later rebranded as Warung Kopi Purnama.
What sets Warung Kopi Purnama apart is its unwavering commitment to preserving the vintage ambiance of yesteryears. The establishment has managed to retain its original character, making it a beloved spot for those who yearn for a taste of the past.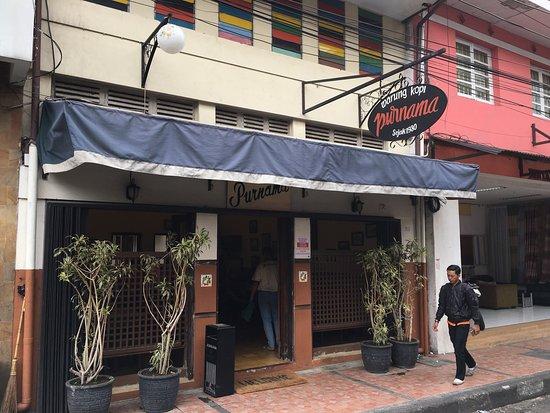 An Iconic Heritage Site
The coffee shop's charming old-world atmosphere and historic significance have turned it into one of Bandung's iconic heritage sites. Managed by the fourth generation of its founders, Warung Kopi Purnama has seamlessly blended the old and new, creating a place that resonates with history while welcoming modern visitors.
As you step into the front section of the cafe, you'll be transported back in time. The vintage decor, from the classic flooring to the antique chairs, tables, and the assortment of nostalgic photographs and ornaments, all contribute to the captivating atmosphere that draws travelers and locals alike.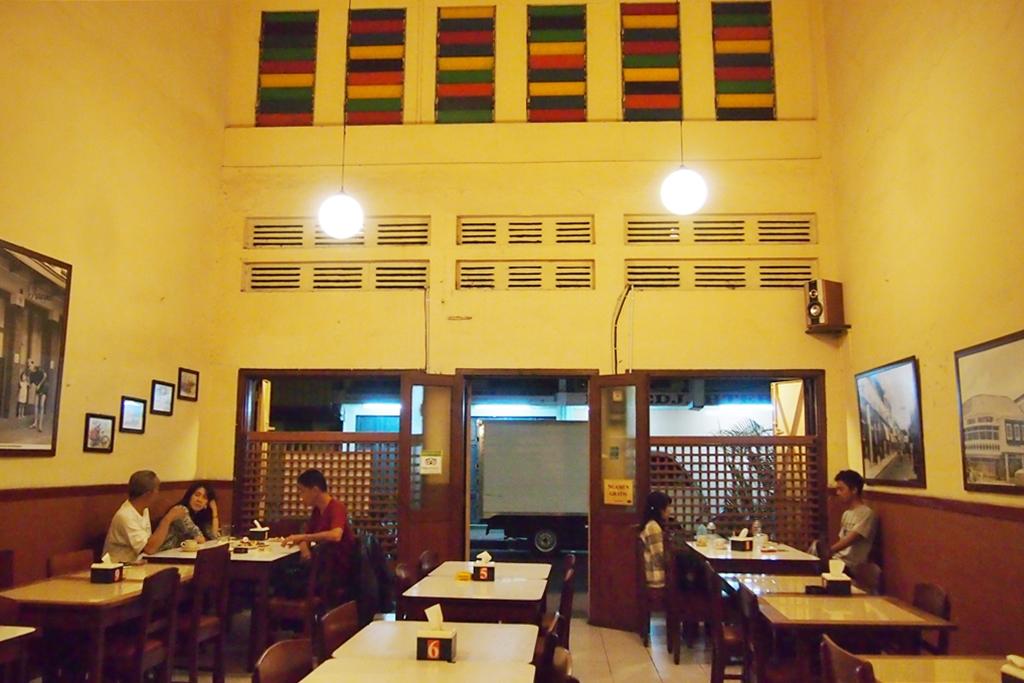 Savoring Authentic Delights
While the ambiance is undoubtedly a highlight, Warung Kopi Purnama's real draw lies in its menu. Here, you can relish authentic Indonesian flavors, lovingly preserved for generations. One of their standout offerings is the homemade srikaya jam spread on freshly baked bread, which seems to have been inspired by Sumber Hidangan, a bakery of equal age and a neighboring establishment on Braga Street.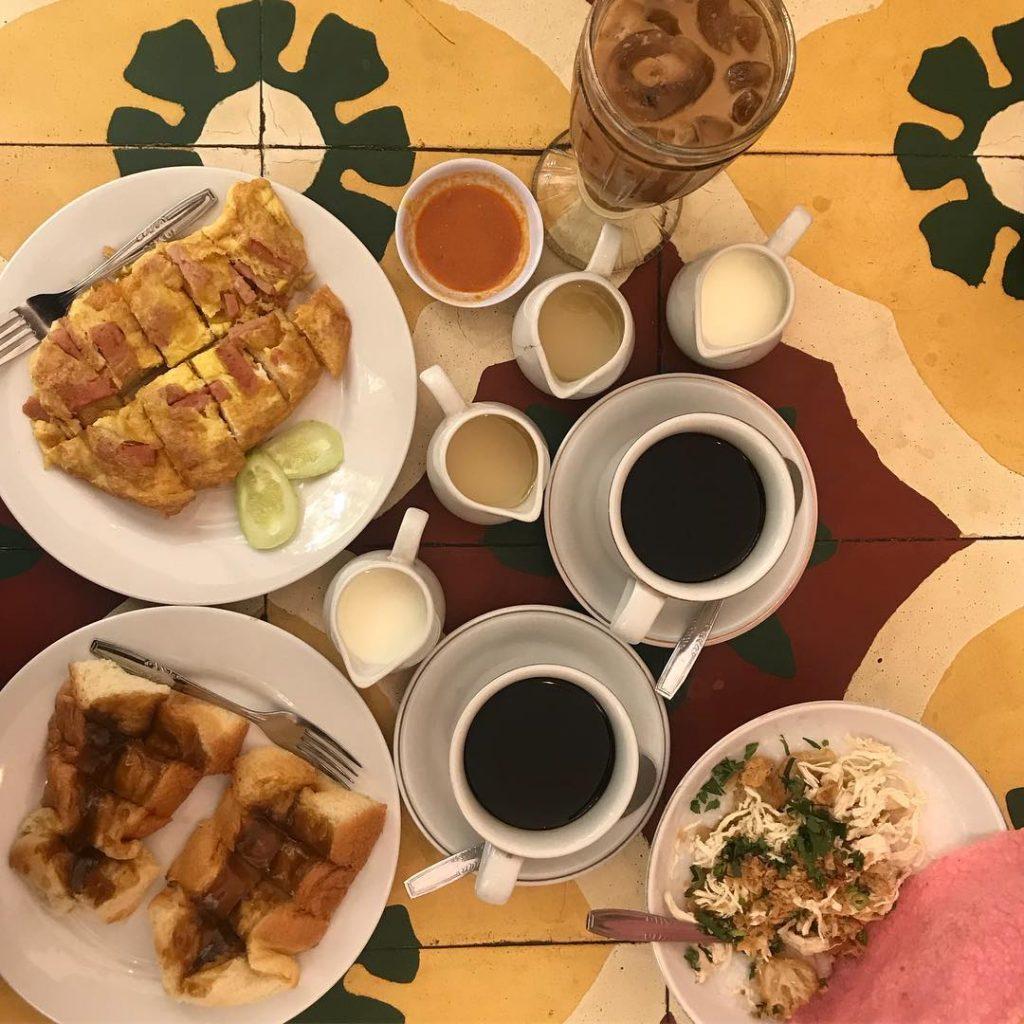 Andi, one of the cafe's friendly staff members, reveals, "The most popular items on our menu are the srikaya jam bread and palm sugar butter bread." It's these simple yet delicious treats that keep patrons coming back for more.
A Gathering Place for All Ages
Warung Kopi Purnama isn't just about coffee and traditional snacks; it's a gathering place for people of all ages. From morning to night, you'll find a diverse crowd, from youngsters meeting friends to families enjoying quality time together.
We could says, It's a great place because it feels like stepping back in time. The food is delicious, especially the srikaya jam bread. Plus, it's affordable – perfect for a casual hangout.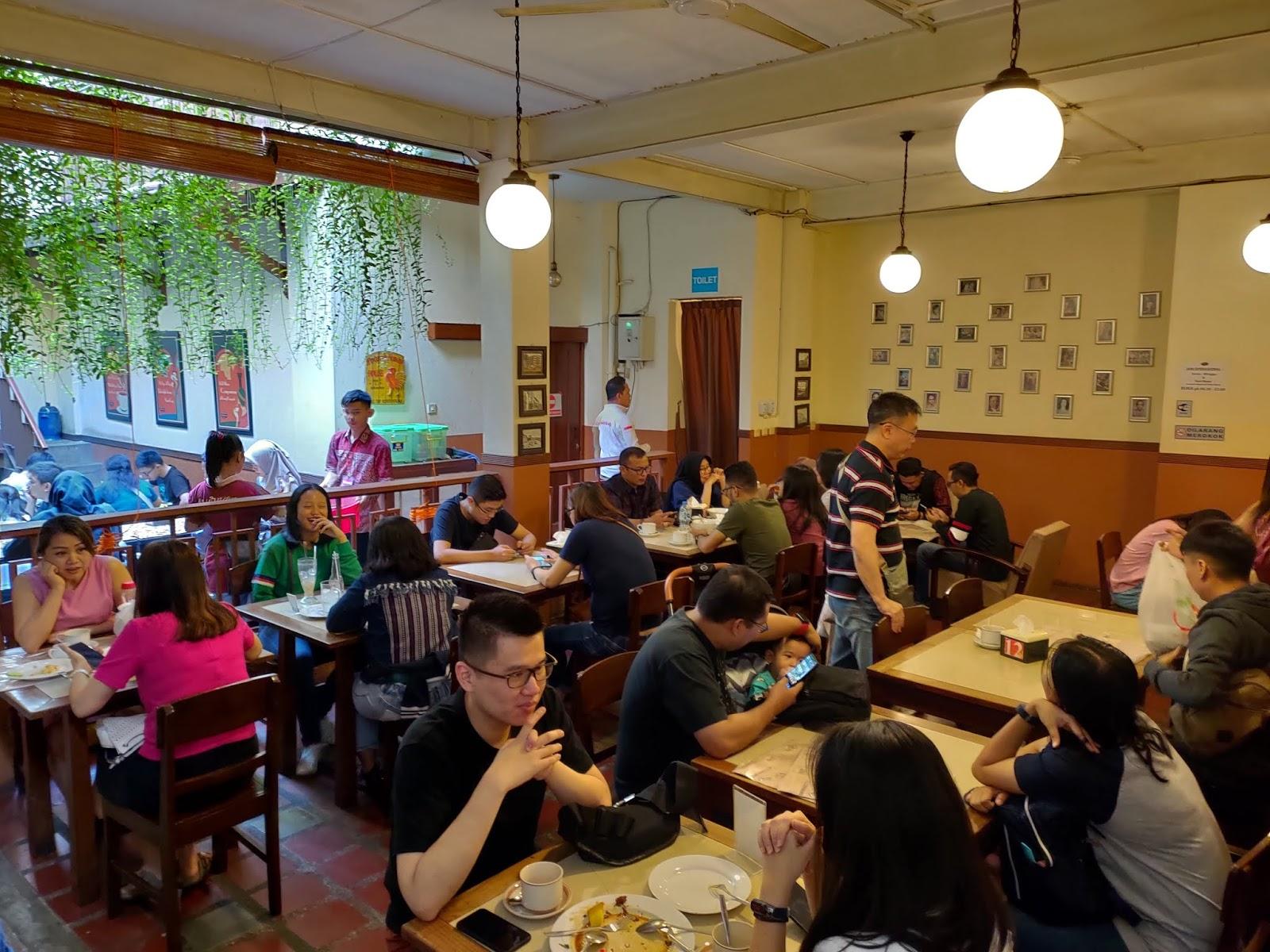 Experience the Magic with Java Private Tour
Now that you've uncovered the timeless charm of Warung Kopi Purnama, imagine having a local guide who can immerse you in the culture and history of Bandung. That's where Java Private Tour comes in. Our experienced guides are not only fluent in English but also warm and knowledgeable. We provide flexible itineraries that cater to your preferences, ensuring you get the most out of your visit to Java and Bali.
For a journey filled with cultural treasures and unforgettable moments, trust Java Private Tour to be your guide in exploring the beauty of Indonesia. BOOK HERE to plan your next adventure. Embrace the past, experience the present, and create memories that will last a lifetime with us.