javaprivatetour.com – When it comes to traveling to the magnificent Borobudur Temple, don't just stop at the temple itself. The surrounding areas are filled with charming, hidden gems waiting to be discovered. These destinations are perfect for tourists seeking adventure, culture, and natural beauty. In this article, we will take you on a journey to explore the enchanting villages near Borobudur and how you can experience them through the expert guidance of Java Private Tour.
Borobudur and Its Surroundings
Nestled in the heart of Central Java, Borobudur is a world-famous Buddhist temple, a UNESCO World Heritage site, and a must-visit destination for travelers from all over the globe. But what many people don't realize is that the surrounding villages offer experiences that are just as captivating.
The Enchantment of Borobudur's Outlying Villages
Kecamatan Borobudur, located in the Magelang Regency, is home to four enchanting tourist villages that offer not only mesmerizing natural landscapes but also a rich culinary and artistic scene. These villages are the perfect spots to soak in the serene rural beauty against the backdrop of the Menoreh Hills and clean, fresh air, making them ideal locations for a healing getaway.
Exploring Nature from Hilltops and the Progo River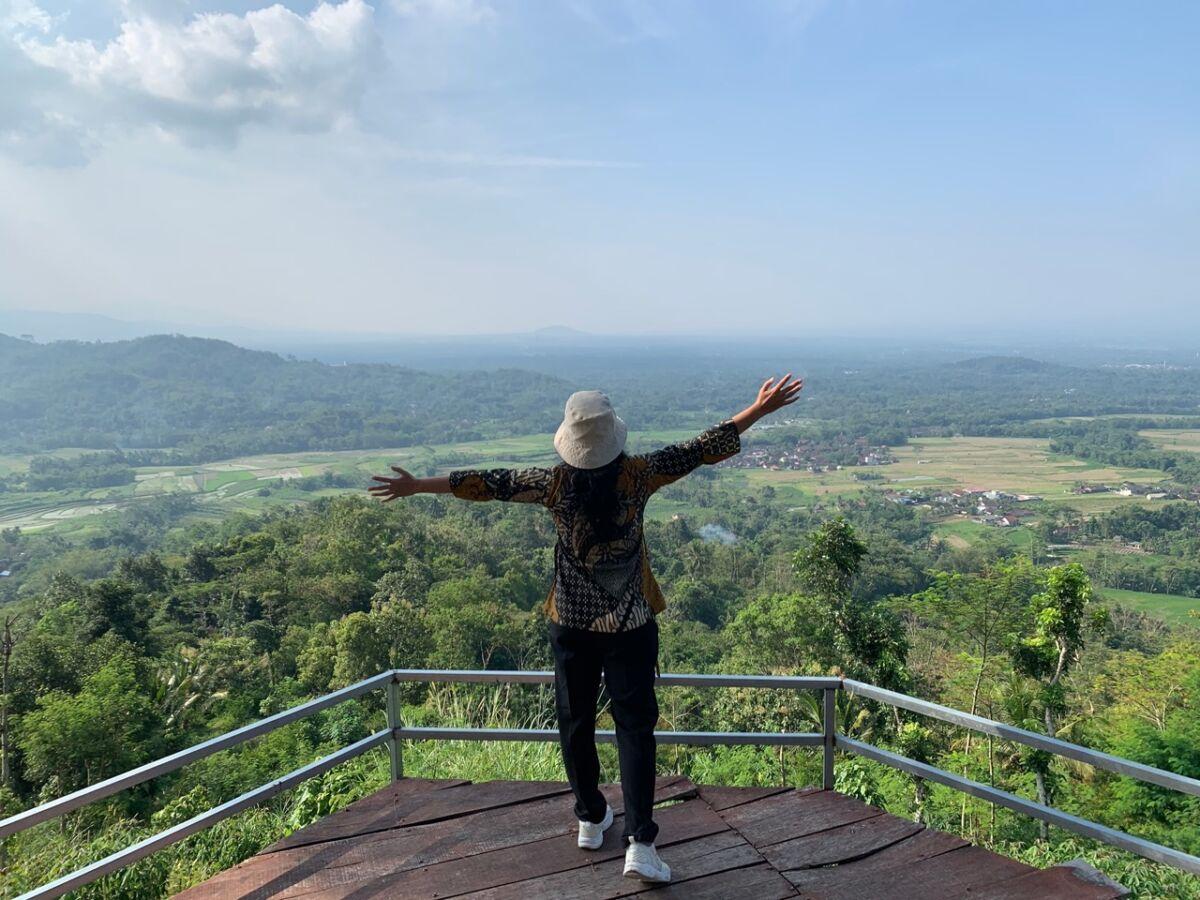 Villages like Giripurno, Giritengah, and Kenalan offer thrilling trekking opportunities, with some of the most beautiful sunrise viewpoints in the region.
Punthuk Sunrise Posmati, Giritengah Village
The journey to the summit may require some effort, with steep pathways to navigate. However, when the weather is clear, you'll be rewarded with breathtaking views of Mount Merapi, Mount Merbabu, Mount Sumbing, Mount Sindoro, Mount Telomoyo, and Mount Andong. It is believed that Posmati was a strategic vantage point for Prince Diponegoro's troops to monitor the movements of Dutch colonial forces.
Curug Watuploso in Giripurno Village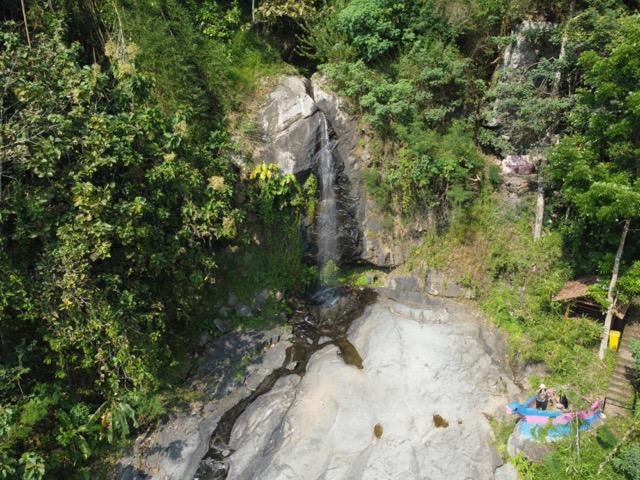 This unique waterfall features three tiers, with the first being a spectacular ten-meter drop. Even during the dry season, the water flows continuously. Access is easy, with vehicles able to reach the entrance to the tourist area.
Gondopurowangi Peak and Pitulasan Waterfall, Kenalan Village
From Gondopurowangi Peak, you can gaze upon a stunning vista of lush greenery, white clouds, and a clear blue sky as far as the eye can see. If you want to witness a sunrise, you can camp at the peak, but advance reservations are required for safety reasons. For those who love playing in the water, the village boasts a 17-meter waterfall (pitulasan in Javanese) with crystal-clear, refreshing water.
Enjoying Sunset on Traditional Bamboo Boats in Sambeng Village
Experience the tranquility and beauty of the Progo River while gently gliding in traditional Getek Balong boats as the sun sets. Small boats accommodate four guests with two paddlers, while larger boats can carry up to twelve people. Safety is a top priority, with life jackets, helmets, and the boats equipped with a paralon pipe for stability.
Shopping for Unique Souvenirs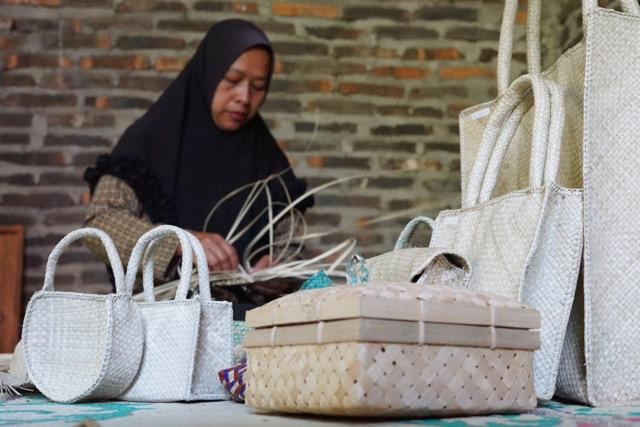 Don't forget to bring home some local treasures as souvenirs. In Giripurno Village, you can find unique products created by the village's talented women, including Giri Roso and Giri Cengkeh brands. They utilize the local resources, Etawa goats, and cloves to produce items like Wedang Uwuh, Wedang Jahe Susu Kambing Etawa, hand sanitizer, liquid soap, and bar soap.
From Kenalan Village, you can purchase Slondok Scotela, a delicious crispy snack made from cassava with a unique, coin-shaped form. These products have been a local favorite since the 1990s, and they use up to one ton of cassava per month.
Additionally, you can explore the woven pandan leaf creations made by Budi Rahayu and the local women. These items include keychains, storage boxes, and stylish large bags, which are also ordered by local hotels as souvenirs.
Unique Culinary Experiences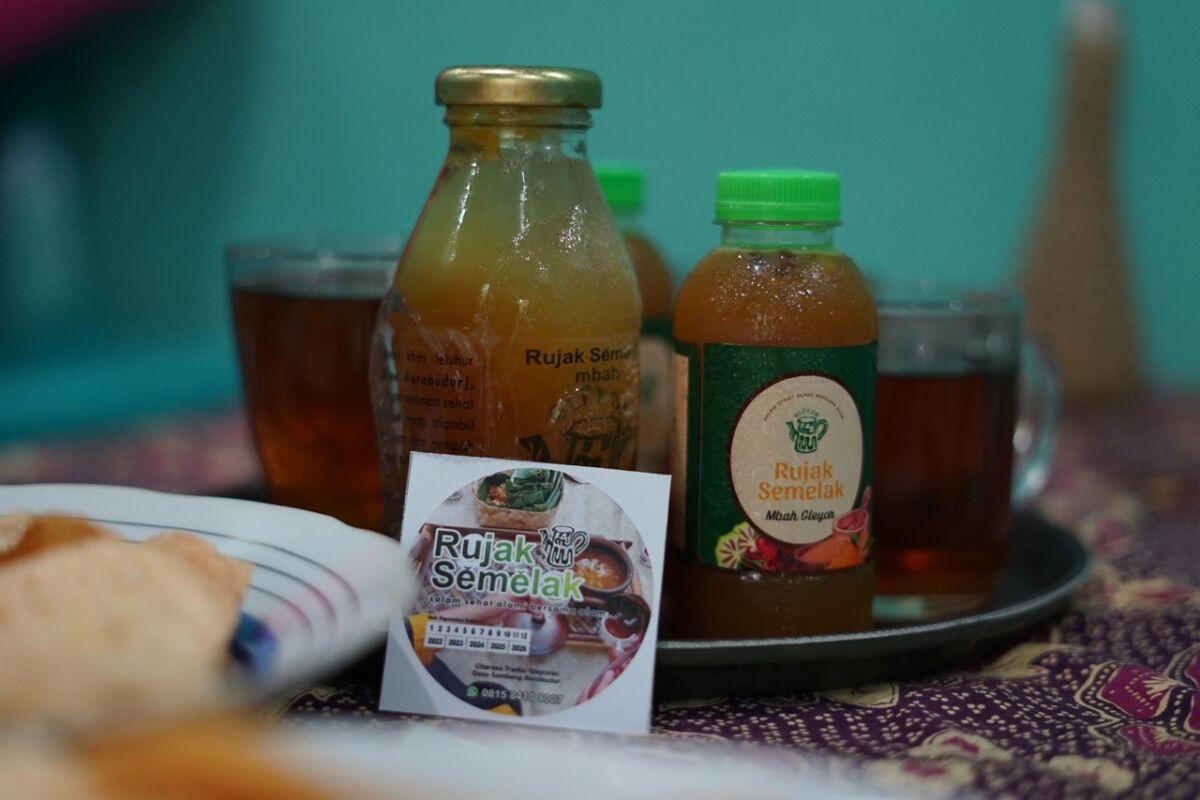 In Sambeng Village, you can try Rujak Semelak, a unique fruit salad made from noni fruit, known for its strong smell and less pleasant taste. However, in the hands of Riyatun, the fruit turns into a sweet and refreshing delicacy, enriched with various spices. Originally a special treat for guests, it's now available as a souvenir.
Preserving Traditional Arts and Crafts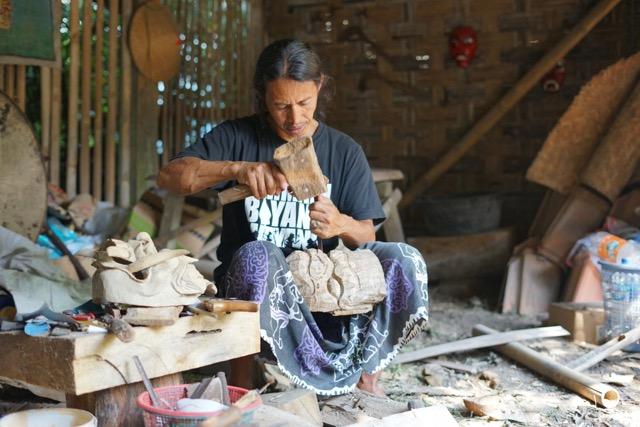 In Giritengah Village, meet Irfandi, a traditional art and culture enthusiast who founded Sanggar Abinaya. He welcomes anyone interested in learning traditional dance and even crafts his own wooden masks for dance costumes. Despite not completing primary school, he is a master of crafting unique wooden masks, typically made from pule wood and horsehair.
Conclusion
So, venture off the beaten path and explore these hidden treasures. You'll discover new stories of nature, culture, and the local communities in every tourist village. To make the most of your journey, consider enlisting the expertise of Java Private Tour. Our English-speaking, knowledgeable, and friendly guides, along with our flexible and personalized approach, make them the ideal choice for your Borobudur adventure. With our certified local guides and a range of private vehicles at your disposal, including sedans, vans, and tourist buses, your exploration of the Borobudur area will be a truly unforgettable experience. You can simply BOOK HERE to find out more about our services and why we are the best choice for your adventure in Central Java.