javaprivatetour.com – Imagine stepping back in time to the glamorous era of Hollywood's silent film stars. Picture yourself retracing the footsteps of iconic figures like Charlie Chaplin, Douglas Fairbanks, and Mary Pickford as they embarked on an unforgettable journey to Java in January 1930. This is not just a fantasy; it's a captivating piece of history that can come alive through Java Private Tour. Our personalized tours offer you the chance to relive the charm and adventure of that bygone era while exploring the rich culture and natural beauty of Java and Bali.
The Hollywood Buzz in Java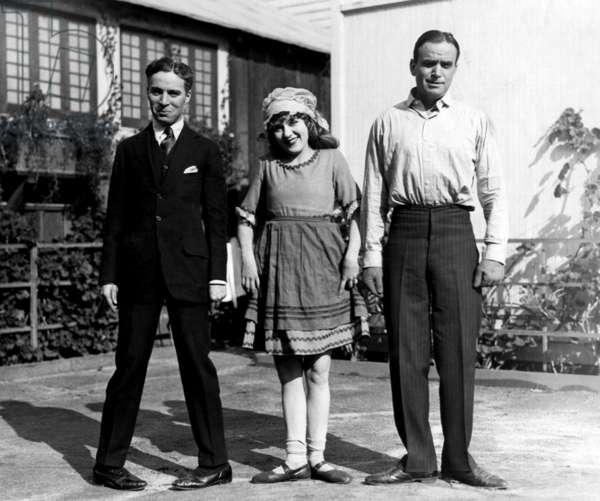 On December 5, 1929, the Harian Deli Courant and De Sumatra Post, two prominent newspapers of their time, carried a short but exhilarating piece of news. It was about the planned visit of Hollywood superstars Charlie Chaplin, Douglas Fairbanks, and Mary Pickford to Java in January 1930. The source of this excitement was the Dutch East Indies news agency, Aneta, which quoted Algemeen Indische Dagblad de Preangerbode, a Dutch-language newspaper from Bandung, in colonial times.
The news spread like wildfire. Even newspapers in the Netherlands couldn't resist sharing the news about the Hollywood trio's visit to Java. From Het Nieuws van den Dag voor Nederlandsch-Indie? in Batavia to De Locomotief in Semarang, the excitement was palpable. The Netherlands was abuzz with the idea of these legendary stars gracing Java with their presence.
The source of all this buzz was a collective request from cinema operators across Java to the United Artists Corporation, Charlie Chaplin's film company. They pleaded for Chaplin to visit Java upon his return from the Philippines before heading back to the United States. This request wasn't just on behalf of cinema operators but also thousands of admirers on the island.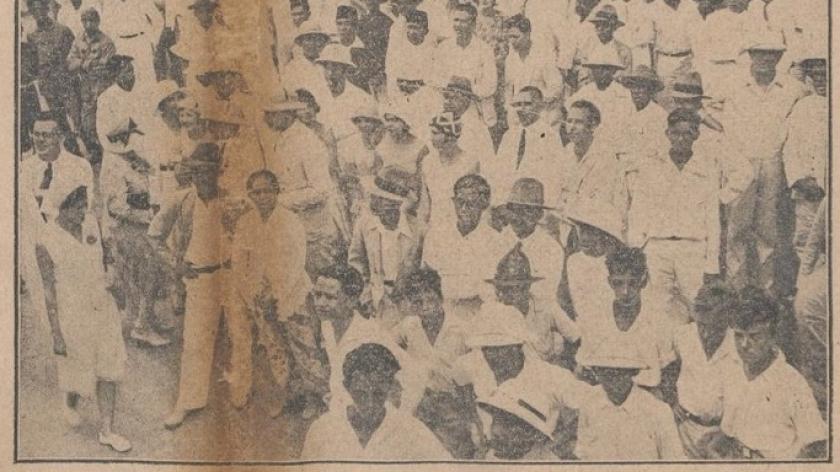 Charlie Chaplin: The Silent Film Legend
Sir Charles Spencer Chaplin, born on April 16, 1889, and affectionately known as Charlie Chaplin, was a British actor, comedian, film composer, and director renowned for his work in silent films. He achieved global fame through his iconic character, "Tramp," delivering dark and satirical comedies.
In the colonial era, cinemas in the Dutch East Indies frequently screened Charlie Chaplin's films. In Bandung, for example, several cinemas were favored by locals for enjoying the silent comedies of Charlie Chaplin.
Bandung residents were introduced to Charlie Chaplin's films from the early stages of his career. Charlie made his debut with short comedy films, some of which were unnamed. On May 15, 1916, the De Preanger-bode newspaper reported the screening of a two-part Charlie Chaplin comedy film at Elita Cinema in Bandung. It was shown alongside a feature-length film titled "The Telephone as Prosecutor."
Another popular venue for Chaplin's short films was Orion Cinema. On December 25, 1921, De Preanger-bode reported the screening of a Charlie Chaplin short film, followed by a violin performance, and a silent historical drama called "Quo Vadis," adapted from Henryk Sienkiewicz's novel.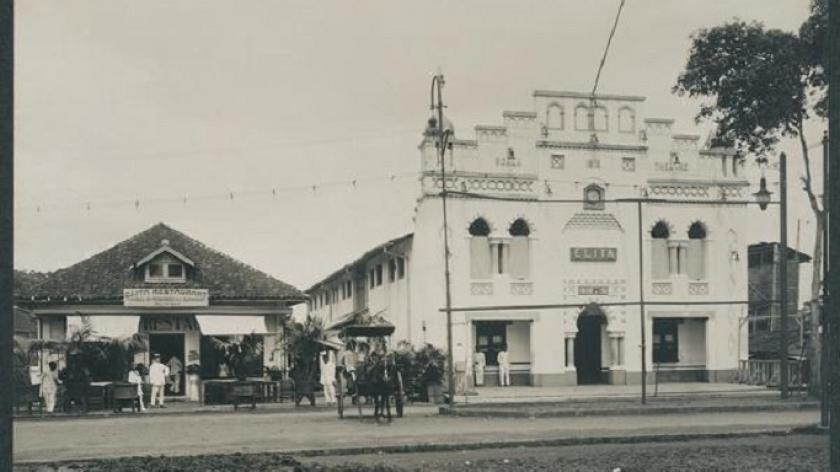 Bandung had the honor of hosting the premiere screening of one of Charlie Chaplin's famous feature-length films, "City Lights." This film gained significant attention because Chaplin insisted on making it a silent film at a time when the industry was transitioning to sound. On July 9, 1931, De Locomotief reported the successful premiere screening of "City Lights," distributed by the Orientai Distributing Corporation in Weltevreden.
Two cinemas in Bandung, Elita and Luxor, were chosen as the first venues to screen "City Lights" in the Dutch East Indies. The cinemas were packed to capacity, and the audience marveled at Chaplin's talent for expressing emotions without words.
Chaplin's Visits to Java: A Fascinating Journey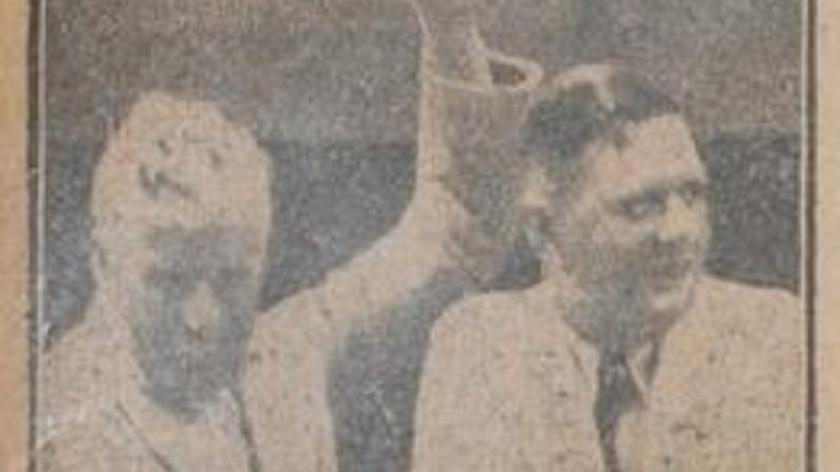 Charlie Chaplin made his first visit to Bandung on March 29, 1932, during his inaugural trip to the Dutch East Indies in colonial times. This visit was conducted discreetly, with Chaplin arriving in the company of his brother Sydney and a Japanese-descendant servant. They stopped in Bandung as part of their journey through Java en route to Bali, staying overnight at the Preanger Hotel.
Chaplin's appearance at the hotel's dinner stirred excitement among the public. He was interviewed by the press, where he expressed his admiration for Bandung's modern buildings and promised to return someday.
Chaplin kept his promise four years later. On March 23, 1936, Charlie Chaplin arrived in the Dutch East Indies for the second time, this time with Paulette Goddard and her mother, Mrs. Goddard. Unlike his first visit, this one was highly anticipated, with extensive media coverage from the moment he departed from Hollywood.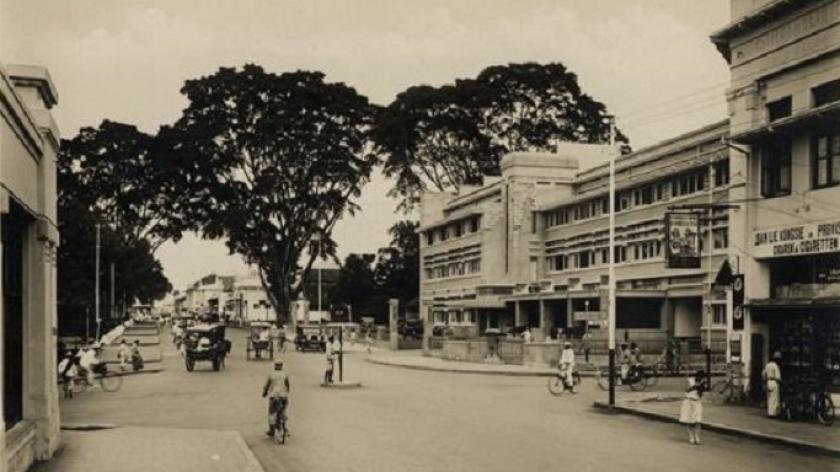 Paulette Goddard was Chaplin's co-star in his latest film, "Modern Times," which premiered on February 5, 1936. While not entirely silent, the film featured music, sound effects, and nonsensical speech, marking a departure from Chaplin's signature silent comedy. In "Modern Times," Chaplin played a factory worker, and the film contained social commentary on the Great Depression, a crisis that had gripped America and much of the world.
Chaplin's second visit to Bandung was quite different from his first. His arrival at Tjililitan Airfield in Batavia was a highly anticipated event, with crowds eagerly awaiting his plane from Singapore. Chaplin's journey was extensively covered by the media, marking a vacation filled with exploration and publicity from Hollywood to Java.
Charlie Chaplin's Enchanting Visit to Hotel Savoy Homann Bandung
The year was 1927 when the silent film maestro made a brief stopover at the renowned Hotel Savoy Homann, nestled along the historic Jalan Asia Afrika.
While Charlie Chaplin didn't stay the night, his presence left an indelible mark on the hotel's Room 106, an executive suite that still welcomes guests to this day. Hotel Savoy Homann proudly offers Room 106 to its guests, sharing the remarkable story of the legendary comedian's visit. The room, which once hosted Chaplin, continues to be a cherished part of the hotel's heritage.
Beyond the confines of Room 106, Charlie Chaplin left behind intriguing anecdotes of his visit. Among them was his impromptu performance on the piano, a beloved relic that now graces the hotel's lobby. Remarkably, this vintage instrument, dating back to 1927, is still fully functional and available for guests to play, allowing them to connect with the past and relive Chaplin's musical interlude.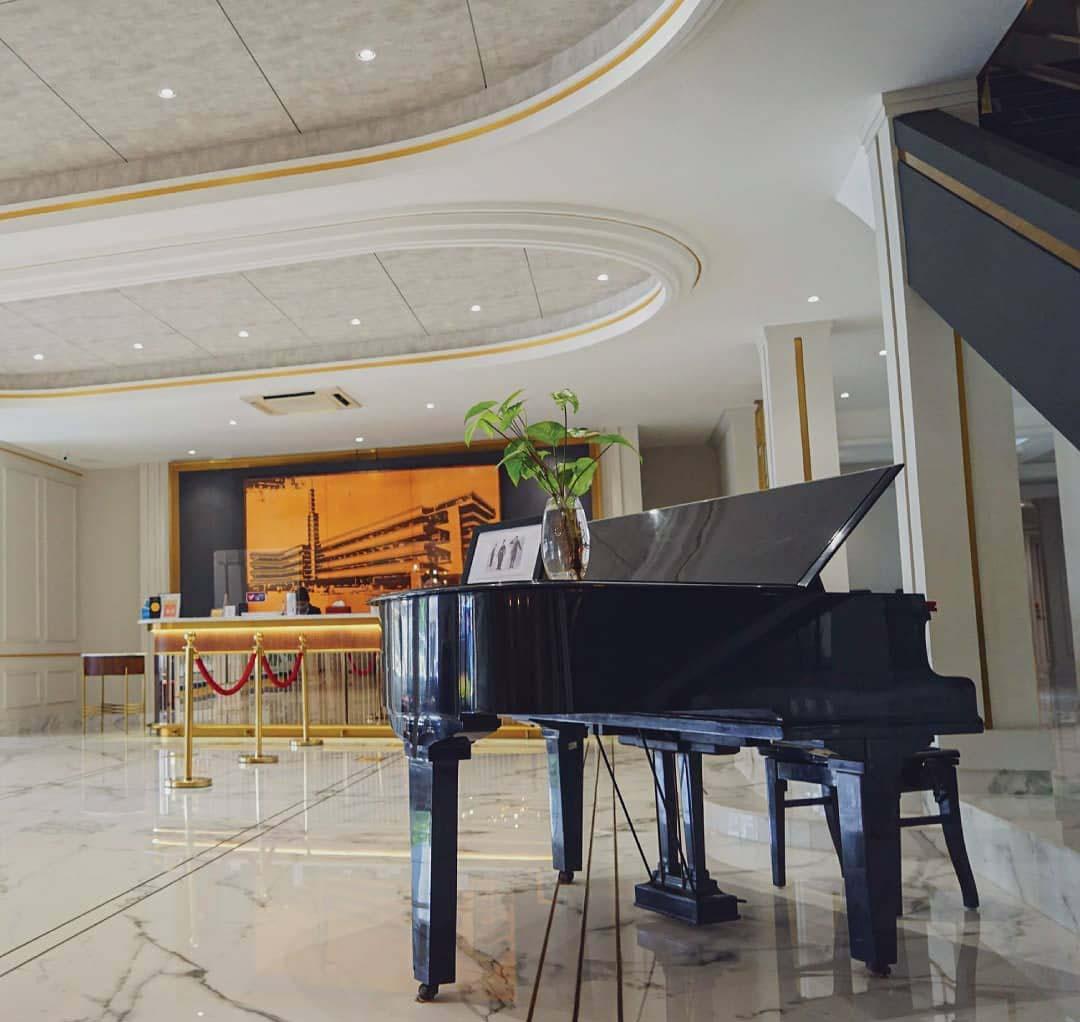 Charlie Chaplin's visit to Hotel Savoy Homann also featured a playful twist. He found himself in a humorous predicament as he attempted to exit the hotel. To add to the intrigue, the legendary comedian and his entourage decided to play a trick on the gathered crowd outside the hotel.
It turns out that Chaplin encountered a bit of difficulty when trying to leave Hotel Savoy Homann. This led to a whimsical idea: they would create a look-alike stand-in for Chaplin to exit through the hotel's front door, while the real Chaplin and Mary Pickford quietly made their exit through the back.
To complete the illusion, they even had a doppelgänger actor step in to mimic Chaplin's iconic appearance. With this ruse in place, they made their exit through the hotel's main gate, riding in a similar sedan-type car. They were escorted by the police until they reached the city limits. This clever ploy not only added a touch of comedy to Chaplin's visit but also captivated the attention of the locals, who were none the wiser.
In the end, Charlie Chaplin and Mary Pickford, the real stars, had already left Hotel Savoy Homann and were on their way to the train station. From there, Chaplin continued his journey to Garut, leaving behind a trail of laughter, music, and enchantment in the heart of Bandung.
Today, Hotel Savoy Homann proudly honors this charming chapter in its history, inviting guests to step into Room 106, where Charlie Chaplin himself once graced the space. As you explore the hotel's rich heritage and experience its timeless elegance, you'll find yourself immersed in the magic of Hollywood's golden age, brought to life in the heart of Bandung.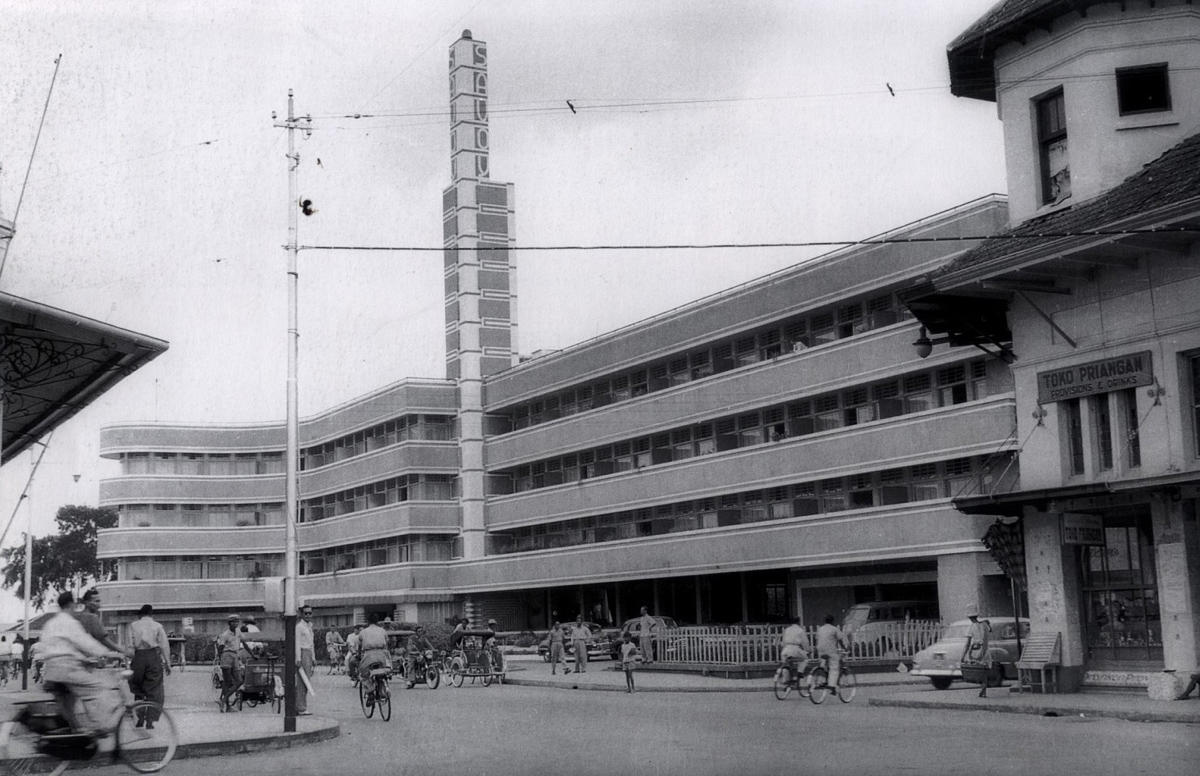 Exploring Java and Bali with Java Private Tour
Charlie Chaplin's adventures in Java and Bali provide a fascinating glimpse into a bygone era. Today, you can follow in his footsteps and embark on a journey that combines the charm of history with the beauty of these Indonesian islands.
With Java Private Tour, you can relive Chaplin's visits to Jakarta, Bogor, Bandung, Pangandaran, Cilacap, Magelang, Yogyakarta, and beyond. Our customizable itineraries allow you to explore the rich cultural heritage, scenic landscapes, and vibrant local traditions of these destinations. Whether you're a leisure traveler, business executive, researcher, journalist, or simply seeking adventure, our expert guides, fluent in English, offer flexibility and personalized experiences to suit your preferences.
Why Choose Java Private Tour?
Expert Guides

: Our guides are not only fluent in English but also friendly and knowledgeable, ensuring you have a memorable and enriching experience.

Flexibility

: We understand that travel plans can change, so we adapt to your preferences and interests, making your journey truly unique.

Personalized Itineraries

: Tailor your itinerary to explore historical sites, natural wonders, or cultural experiences based on your interests.

Immerse in Local Culture

: Discover the authentic charm of Java and Bali through interactions with locals and immersive cultural experiences.
Conclusion
Charlie Chaplin's visits to Java and Bali in the early 20th century remain a captivating piece of history. With Java Private Tour, you have the opportunity to step into the shoes of a Hollywood legend and explore the enchanting destinations he once visited. Whether you're interested in history, culture, or adventure, our personalized tours offer something for every traveler. From the bustling streets of Jakarta to the serene landscapes of Bali, you can relive the magic of Chaplin's journey and create your own unforgettable memories.
As you embark on your Java Private Tour, you'll not only explore the places that Chaplin visited but also gain a deeper understanding of the local culture, traditions, and history. Our commitment to providing a flexible and enriching travel experience ensures that your journey is tailored to your interests and preferences.
So, why wait? Join us on a journey through time and culture, following in the footsteps of Charlie Chaplin and discovering the hidden treasures of Java and Bali. BOOK HERE today and let us help you create an unforgettable adventure filled with the magic of history and the allure of Hollywood's golden era.