javaprivatetour.com – Dear fellow adventurers and nature enthusiasts, are you ready to embark on a journey to discover the unexplored wonders of Gubugklakah Village in Malang? This hidden gem, nestled along the way to the majestic Bromo Tengger Semeru National Park, is a haven for those seeking thrilling outdoor experiences and the beauty of rural Indonesia. In this article, we will take you on a virtual tour of Gubugklakah's attractions, ranging from the captivating Coban Pelangi Waterfall to the exhilarating river tubing at Ledok Amprong. And don't worry, we have a special surprise for you at the end that will make your trip even more memorable!
Coban Pelangi Waterfall: Where Rainbows Dance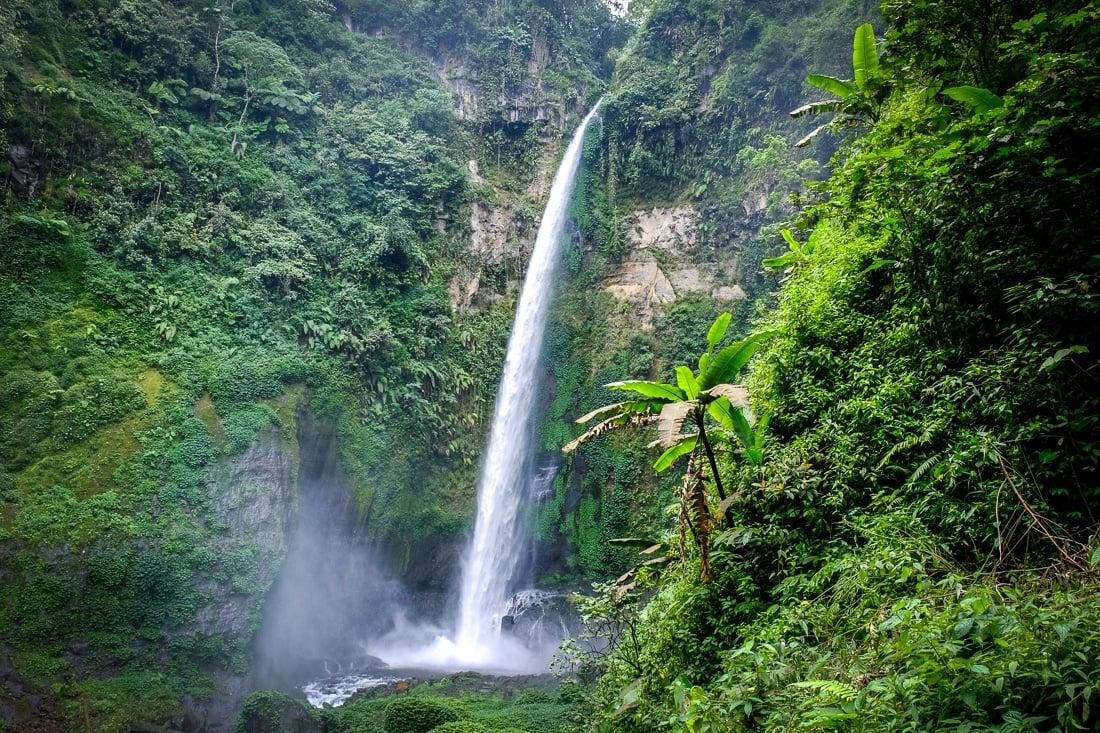 Gubugklakah is home to the mesmerizing Coban Pelangi Waterfall, where nature's enchantment meets its fullest glory. Located within the Bromo Tengger Semeru National Park, this waterfall is a testament to the pristine beauty of the region. To reach Coban Pelangi, you'll embark on a 1.2-kilometer trek, descending through lush greenery inhabited by wildlife like monkeys and squirrels. Don't fret; rest stops with toilets, a small prayer room, and even a coffee shop are conveniently located along the way.
Upon arriving at Coban Pelangi, the fatigue of the trek will vanish in an instant as you hear the soothing sound of water cascading from a height of 110 meters, creating a refreshing mist. Getting a little wet is all part of the adventure, but your clothes will usually dry by the time you complete the return trek. The best time to visit is between 10:00 AM and 2:00 PM when the sun is high, offering the chance to witness the shimmering reflection of sunlight on the falling water, creating a vibrant rainbow. It's truly a sight to behold!
Dare to Get Soaked at Ledok Amprong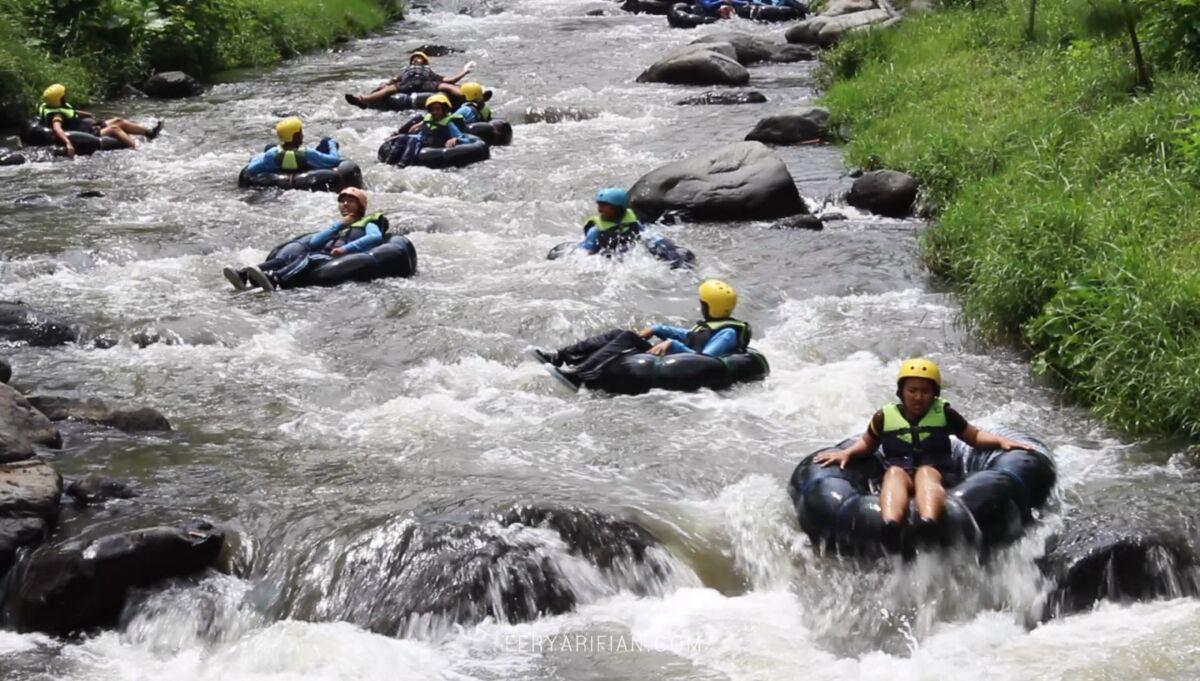 After getting slightly wet at Coban Pelangi, why not go all in? Experience river tubing at Ledok Amprong, part of the Brantas River watershed. The route to this adventure is a bit challenging, involving twists and turns that might require a two-wheeler or an off-road-ready vehicle. However, the site offers a spacious area with amenities like gazebos, toilets, and parking for your convenience.
Before starting the river tubing activity, the guides ensure that all participants are equipped with safety gear such as helmets and life jackets, followed by a thorough safety briefing. Afterward, you'll walk along a scenic path to the starting point.
Sitting atop an inner tube, you'll glide down the rocky river, following the dynamic flow of the water, providing an exhilarating experience. Occasionally, getting stuck on the rocks adds an extra dimension of fun to the adventure. So, don't forget to bring a change of clothes and bathing essentials!
Savor Fresh Apples Straight from the Orchard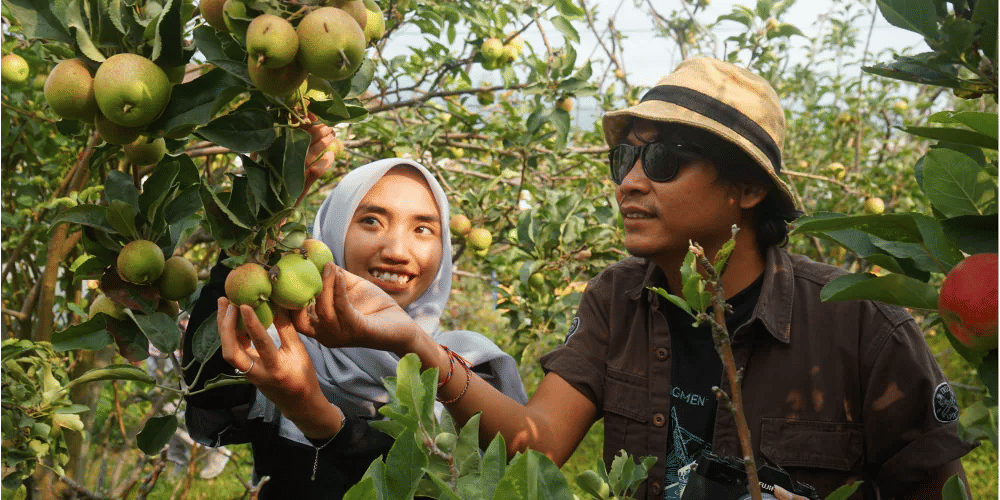 Malang is famous for its apples, and the opportunity to pluck them right from the tree is a delightful experience. Apple-picking is one of the highlights of Gubugklakah Village. Visitors can enjoy several varieties of apples, such as the tempting Anna Apple, which is elongated and turns brilliantly red when ripe, offering a fresh sweet-tart flavor when consumed immediately after picking. Or the Manalagi Apple, round, greenish-yellow, and bursting with sweet juiciness and a fragrant aroma. You can also savor the Rome Beauty Apple, which is green with a hint of red, featuring a crisp, juicy texture. These apples are often used to make apple juice.
They will allowing you to eat as many apples as you desire. If you wish to take some apples home, they are priced by weight, typically around IDR 20,000 per kilogram. It's a budget-friendly way to enjoy the freshest apples Malang has to offer and take home some delicious souvenirs.
Enhance Your Adventure with a Knowledgeable Guide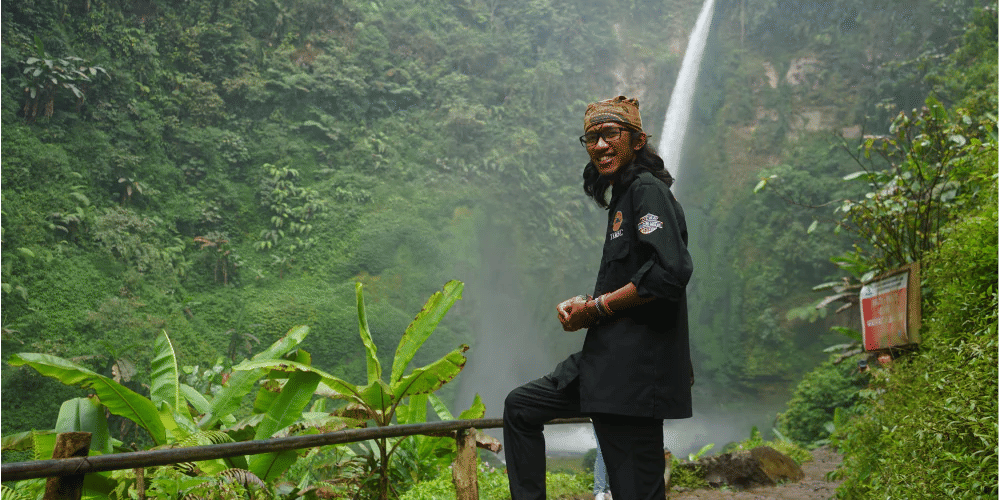 To make your journey to Gubugklakah more enjoyable and efficient, we recommend enlisting the services of a local guide. This will save you time and ensure that you explore all the incredible sites without any hassle. One of the trusted guides in the area is Adib Nasrulloh, who is deeply committed to promoting Gubugklakah as a top destination.
Adib, who hails from Gubugklakah, returned to his village to contribute to its development. In addition to guiding tourists, he is involved in local coffee branding and digital marketing. According to Adib, guiding tourists should be coupled with photography skills, as travelers often seek beautiful photos of their adventures.
Gubugklakah is a vital transit point for jeep tours heading to Bromo, and Adib can also arrange jeep tours to your preferred destinations. In addition to its stunning natural attractions, the village offers educational experiences, including apple agrotourism, traditional gamelan music, dance craft, and learning the Tengger language.
Conclusion
So, dear adventure seekers, now that you've been introduced to the captivating charms of Gubugklakah Village, you're all set for an unforgettable journey! And here's the exciting part: if you want to make the most of your trip to Gubugklakah, consider choosing Java Private Tour as your guiding partner. They offer knowledgeable, English-speaking guides who are not only friendly and flexible but also deeply knowledgeable about the region. With Java Private Tour, your Gubugklakah adventure will be enhanced, making it a trip you'll cherish forever. Don't miss out on this opportunity to explore the untouched beauty of Gubugklakah with the best in the business! BOOK HERE to start your adventure today. Happy travels!