javaprivatetour.com – If you're a traveler with a penchant for adventure and a desire to uncover hidden treasures, then a visit to the Ubud Monkey Forest in Bali should undoubtedly be on your itinerary. Nestled in the heart of Ubud, this lush sanctuary known as Mandala Wisata Wenara Wana, or the Ubud Monkey Forest, is not only a spiritual and ecological haven but also a fascinating slice of Balinese culture and nature.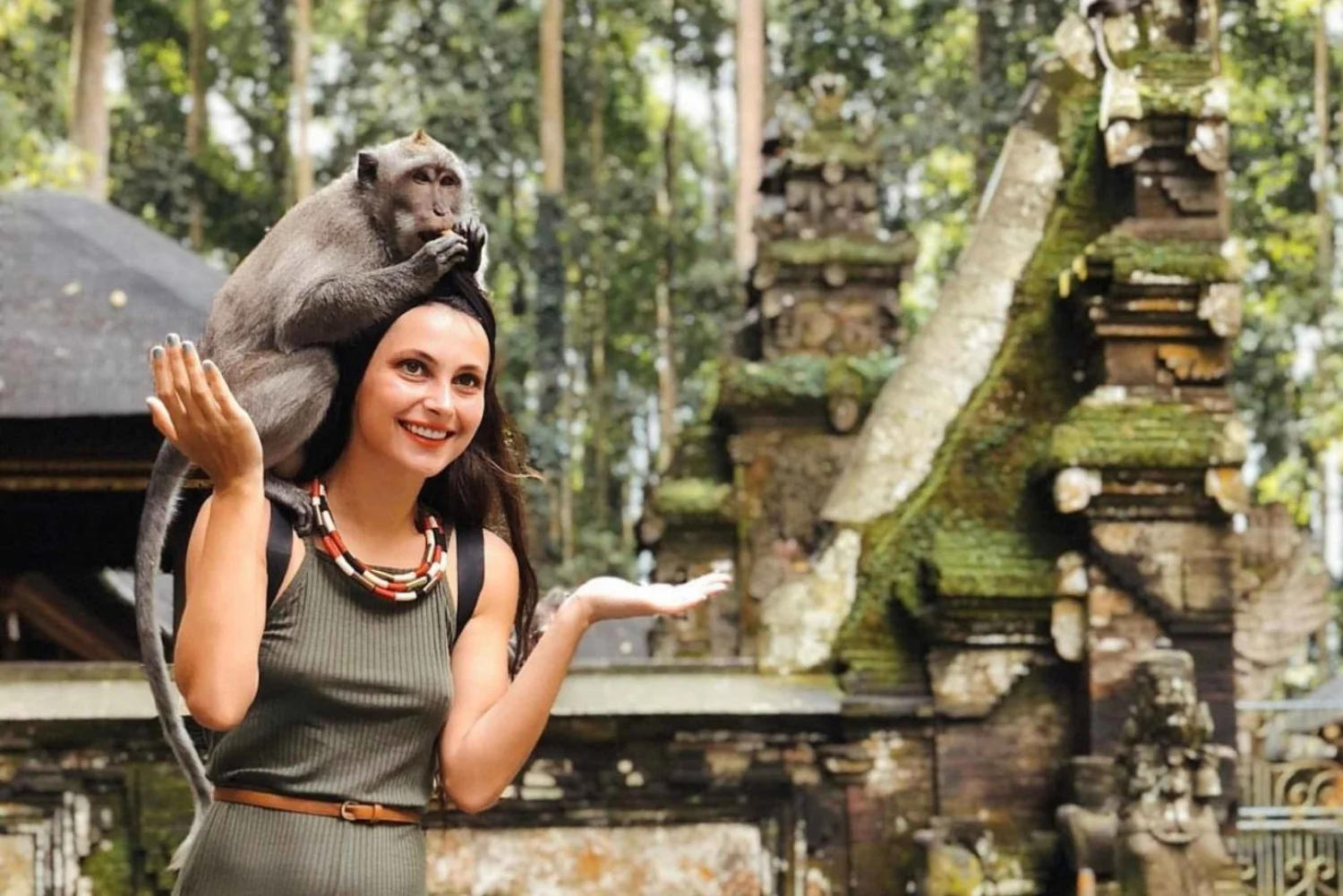 Unveiling the Ubud Monkey Forest
The Ubud Monkey Forest is a thriving center for spirituality, economics, education, and conservation, deeply ingrained in the fabric of the Ubud community. Covering a sprawling 12.5 hectares, this forest is home to hundreds of Macaca fascicularis monkeys, locally known as the long-tailed macaques.
Beyond its spiritual significance, the forest boasts a rich tapestry of 186 tree species, providing an abundance of fresh air and a serene atmosphere for visitors. The forest is meticulously preserved by the local community to ensure the harmonious coexistence of its diverse wildlife.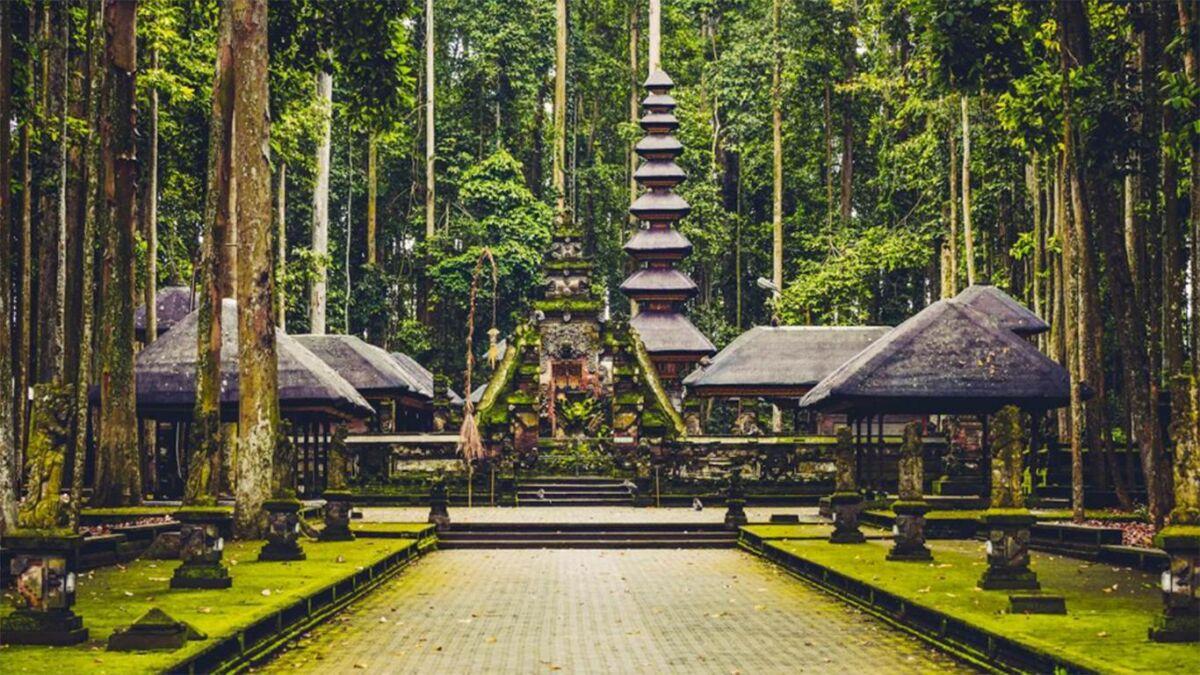 Location of Ubud Monkey Forest
Strategically situated in the southern part of Ubud, along the main thoroughfare of Jalan Monkey Forest, Padangtegal, the Ubud Monkey Forest is easily accessible from various points in Ubud. It's approximately 55 kilometers from Kuta, 40 kilometers from Sanur, and 65 kilometers from Nusa Dua, making it a convenient destination for travelers across Bali.
In 2011, the forest was inhabited by approximately 605 long-tailed macaques, known for their distinctive presence on the island. Feeding sessions are organized by the staff three times a day, providing the monkeys with yams, papayas, corn, cucumbers, and other local fruits. However, for the monkeys' well-being, visitors are strictly prohibited from offering snacks like nuts, biscuits, and bread.
Hidden Charms and Historical Wonders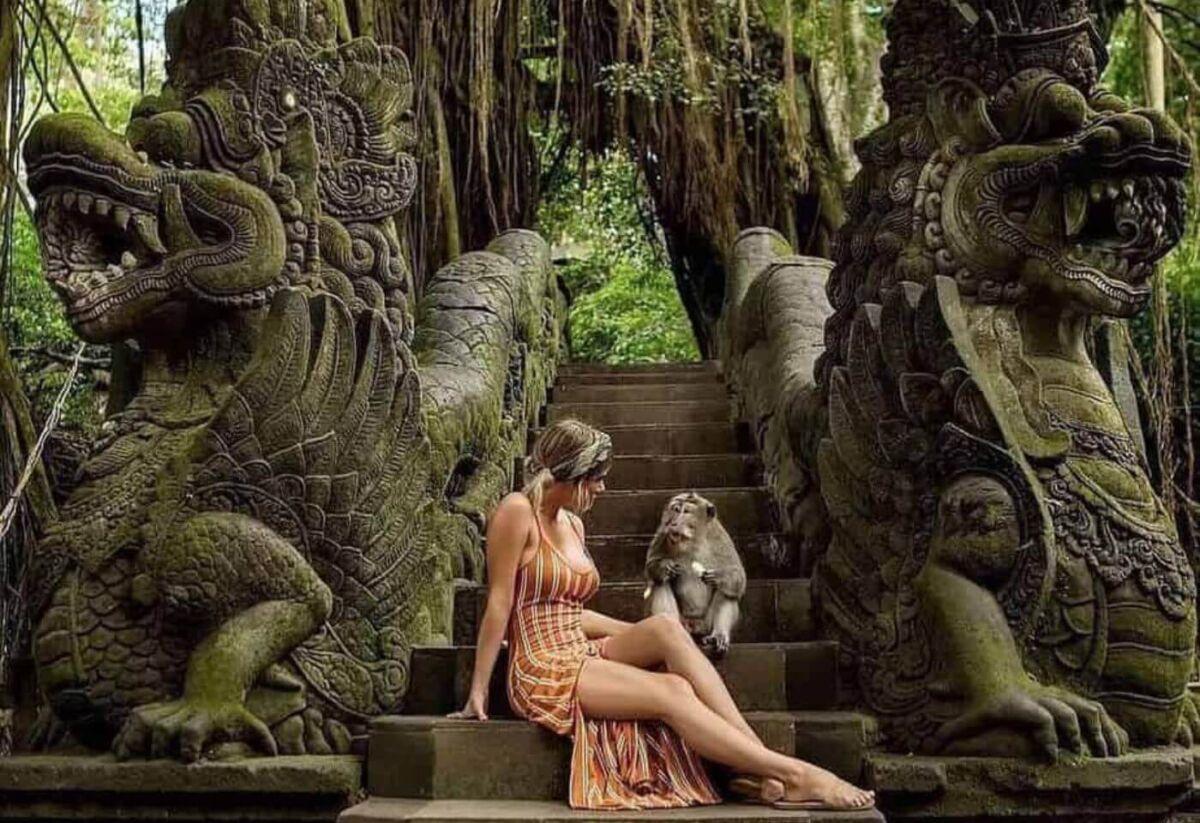 Beyond the captivating monkeys, the forest conceals three ancient temples, dating back to 1350, within its lush confines. The Monkey Forest Ubud houses:
Pura Dalem Agung Padangtegal (Pura Maut Padangtegal): Also known as the Main Temple, it lies in the southwestern part of the park and is dedicated to worshipping Hyang Widhi, personified as Siwa.
Pura Beji: Situated in the northwestern part of the forest, this temple is used for the veneration of the Goddess Gangga. It features the "Holy Spring," a place for spiritual and physical purification before religious ceremonies.
Prajapati Temple: Located in the northeastern section of the park, it's dedicated to the worship of Prajapati, and adjacent graves temporarily hold the deceased while they await mass cremation ceremonies, held every five years.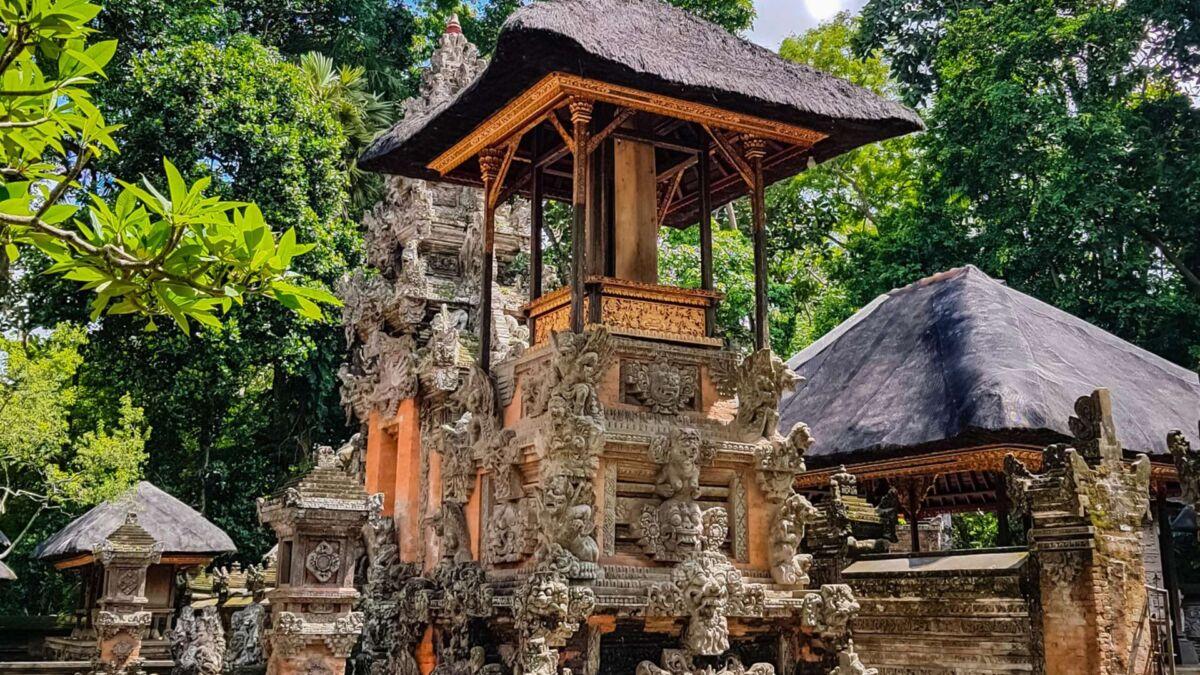 These temples play a pivotal role in the local community's spiritual life, while the monkeys themselves hold significant importance in Balinese artistic traditions. Certain sacred areas of the temple grounds are closed to the general public and accessible only to those who wish to pray while wearing the appropriate Balinese prayer attire.
Discover More Nearby Attractions
While you're in the vicinity of the Ubud Monkey Forest, don't miss the chance to explore other captivating sites nearby, such as:
Tips for a Memorable Visit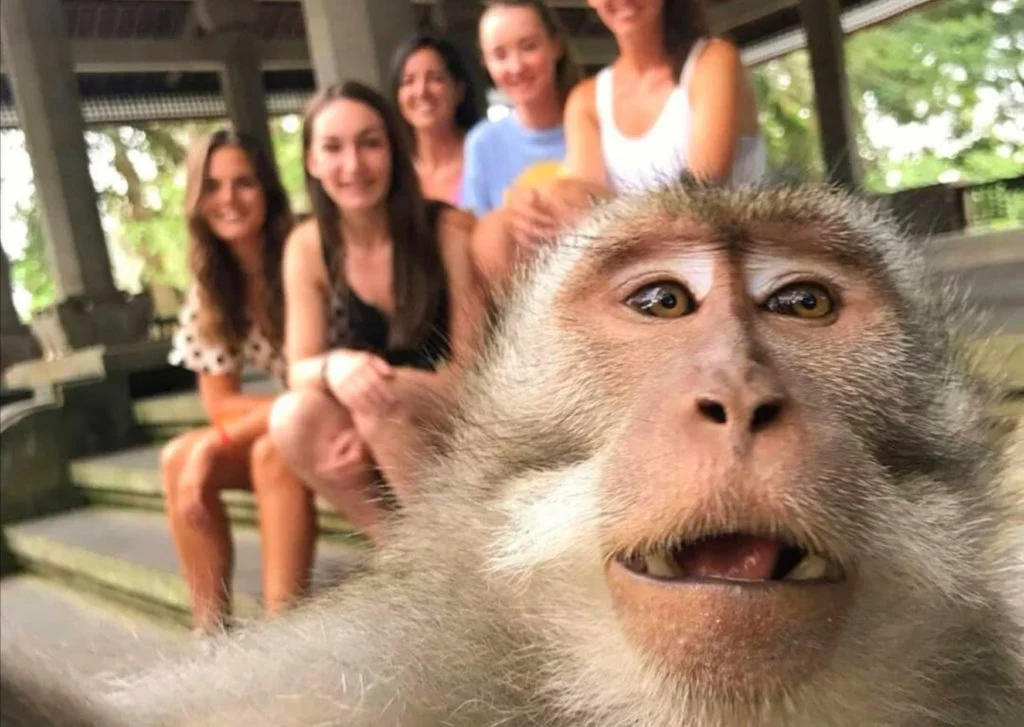 Before you embark on your adventure to the Ubud Monkey Forest, here are some essential tips to ensure a safe and enjoyable experience:
Refrain from wearing or carrying earrings, scarves, or sunglasses, as these items may attract the monkeys' curiosity.
Stay on designated paths and avoid entering restricted areas, which can trigger aggressive behavior from the monkeys who consider it their territory.
Never harm or provoke the monkeys, as this may incite retaliation from other members of their group.
Avoid prolonged eye contact with the monkeys, as they may interpret it as a threat, potentially leading to confrontations.
For the monkeys' well-being, kindly refrain from offering them snacks like nuts, biscuits, or bread.
Experience the Ubud Monkey Forest with Java Private Tour
For an unforgettable journey through the enchanting Ubud Monkey Forest and other mesmerizing destinations in Bali and Java, look no further than Java Private Tour. Our expert guides are not only fluent in English but also renowned for their friendliness, extensive knowledge, and flexibility in accommodating your preferences. When you choose Java Private Tour, you're not just exploring, you're embarking on an adventure tailored to your desires.
Discover the beauty and wonder of Bali and Java with us. BOOK HERE NOW and make your travel dreams come true with Java Private Tour.