javaprivatetour.com – Are you ready to discover the hidden treasures of Bali beyond the famous Pura Lempuyang? Step into the enchanting world of Handara Gate, an iconic landmark nestled in the heart of North Bali. Java Private Tour invites you to explore this breathtaking gem, surrounded by lush greenery and tranquility, for an unforgettable experience.
Handara Gate – Instagram-Worthy Spot in North Bali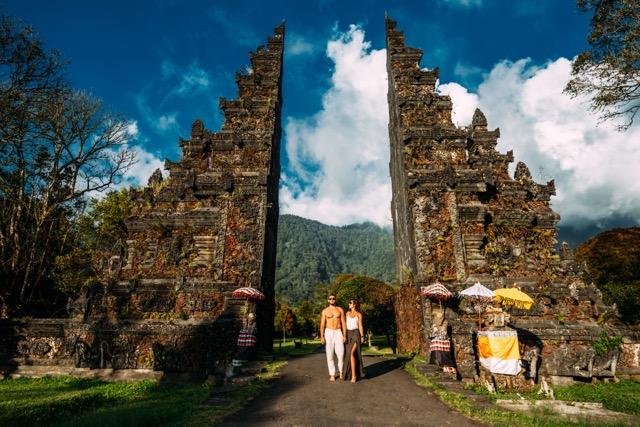 Handara Gate, often referred to as Handara Golf & Resort's main entrance, has gained popularity among international tourists as a must-visit Instagram-worthy spot in Bali. Unlike the temples and sacred sites, this traditional Balinese gate showcases unique carvings and architecture that captivate visitors from around the world.
Much like the Lempuyang gates, this architectural masterpiece is locally known as "Candi Bentar" and can be found throughout Bali, adorning temples and palaces alike.
A Serene Retreat in Lush Surroundings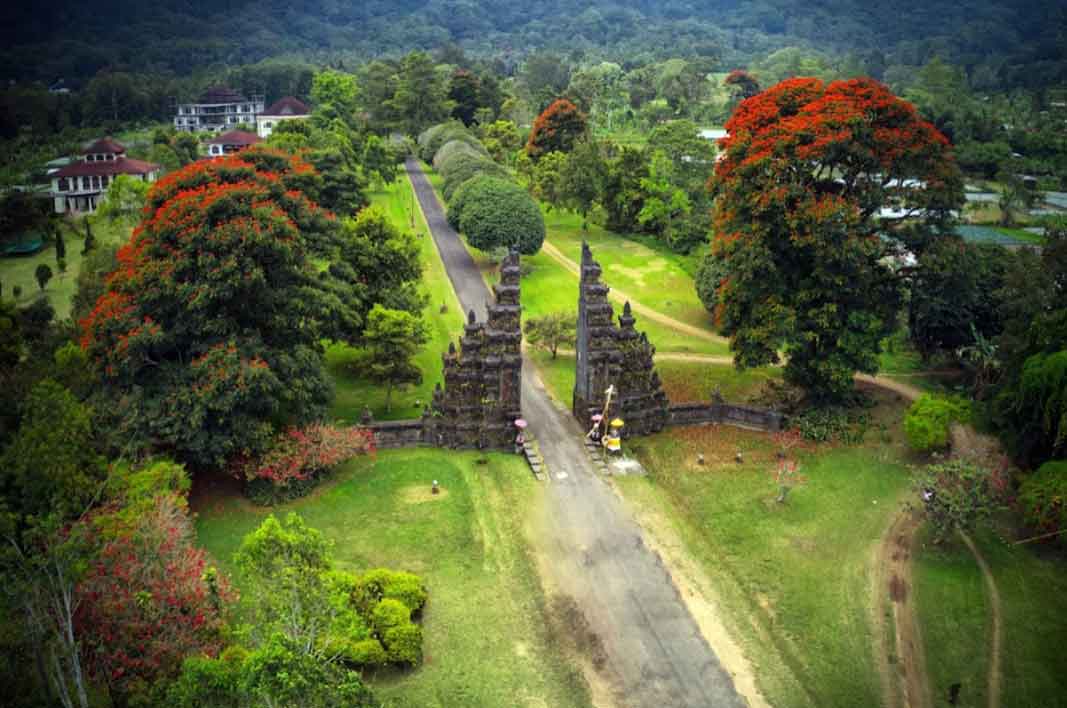 Located at an altitude of approximately 1,400 meters above sea level, Handara Gate is surrounded by lush, green nature. The abundant trees and foliage add to the area's charm and natural beauty. An asphalt road runs through the center of the gate, providing access for cars and motorcycles heading towards Handara Golf & Resort. This quiet road is flanked by grassy fields, making it a popular spot for visitors to capture the perfect shot with the gate and the hills in the background.
If you happen to be traveling alone, don't hesitate to ask the friendly drivers or staff for assistance in taking your photos at Handara Gate.
No Dress Code, No Worries
Unlike visiting Pura Lempuyang, there is no specific dress code when visiting Handara Gate. Feel free to wear whatever style you prefer for your photos, as there are no restrictions here. Whether you're in casual attire or Bali-inspired clothing, Handara Gate welcomes you to create lasting memories.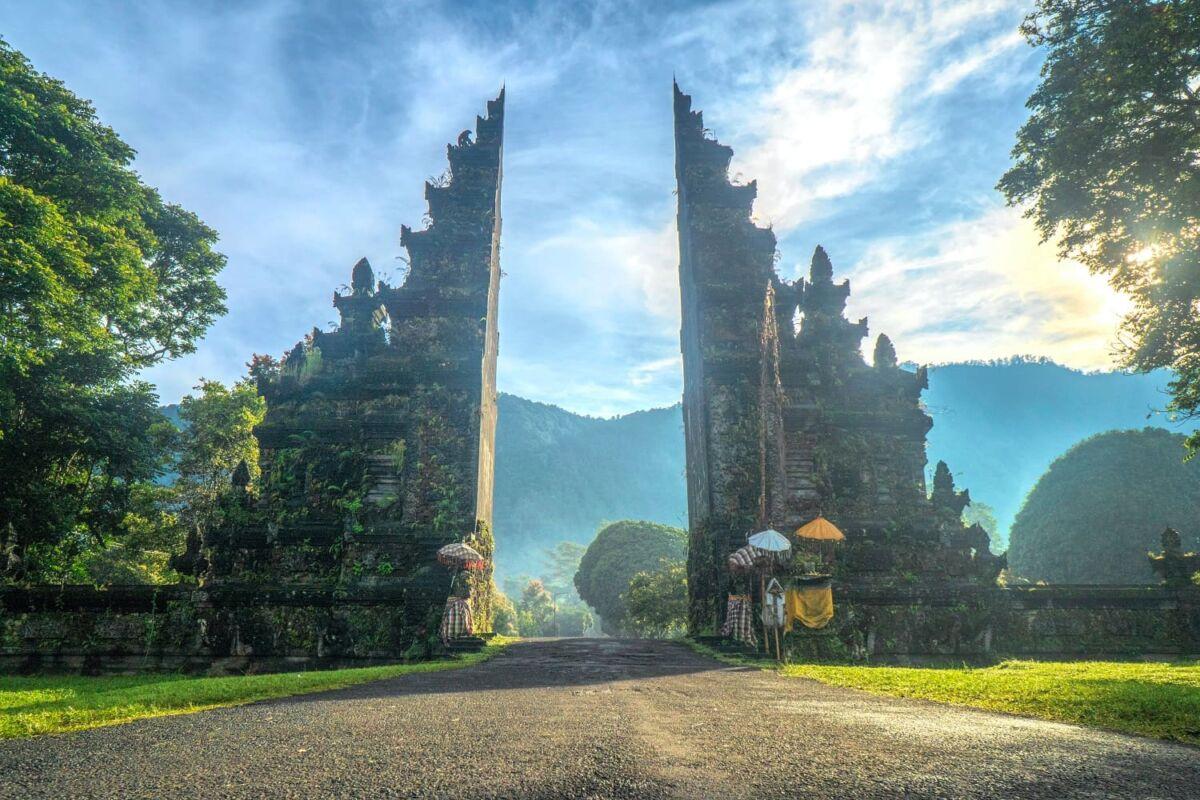 Timing Is Everything
For the most breathtaking photos, plan your visit to Handara Gate in the early morning to capture the sunrise from the eastern sky. During this time, you can also enjoy the serene atmosphere with fewer visitors, eliminating the need to wait in line for your photo opportunity. The morning air is refreshingly cool and invigorating.
If you're unable to make it in the morning, visiting in the late afternoon is also an option. However, be prepared to wait in line as it can get crowded during this time.
Getting There
Handara Gate is conveniently located on the route between Singaraja and Denpasar, making it easily accessible from various famous attractions like the Bedugul Botanical Garden, Ulun Danu Beratan, and Twin Lake. To reach Handara Gate, consider renting a private transport service, readily available in South Bali areas such as Kuta, Seminyak, or Ubud. The journey from South Bali to Handara Gate typically takes about 1.5 to 2 hours.
Java Private Tour welcomes you to explore Handara Gate, a hidden gem in North Bali that promises stunning photo opportunities and a tranquil escape into Bali's natural beauty. Don't miss the chance to capture memories that will last a lifetime at this iconic Balinese landmark. BOOK HERE NOW to start your unforgettable Bali experience today!