javaprivatetour.com – When it comes to picturesque waterfalls, Lumajang regency in East Java, Indonesia, offers a paradise of cascading beauty. Among the hidden gems of this region is the captivating Kapas Biru Waterfall, a destination that beckons travelers seeking a slice of heaven on Earth.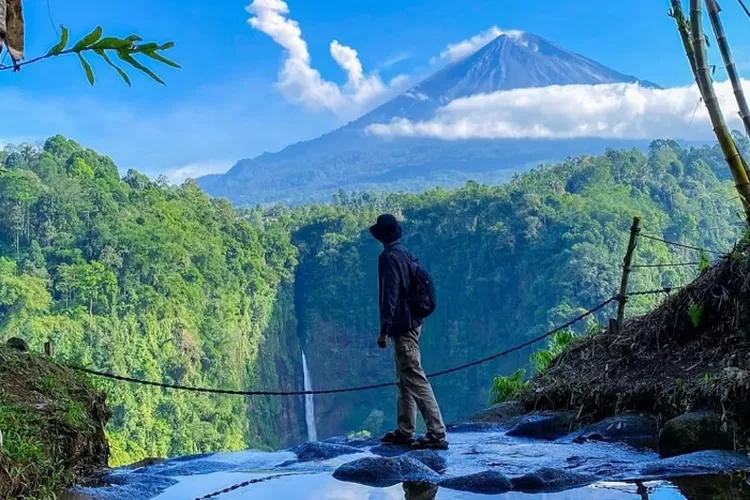 A Journey to Kapas Biru Waterfall
Located in the pristine village of Pronojiwo, within the Lumajang regency, Kapas Biru Waterfall is a testament to the natural wonders of East Java. The journey to this ethereal spot is a treat in itself, offering a window into the region's awe-inspiring landscapes.
As you set out on the road to Kapas Biru, you'll be greeted by clear skies adorned with wispy clouds, and the imposing silhouette of Mount Semeru in the north. The path to the waterfall is relatively easy to navigate, with no steep ascents or descents.
However, adventure seekers must conquer a 5-meter staircase, which may be a tad nerve-wracking for those with a fear of heights. Along the way, you'll be treated to panoramic views of the lush valleys of Pronojiwo, with a river flowing gracefully from Mount Semeru.
The Mystique of Kapas Biru Waterfall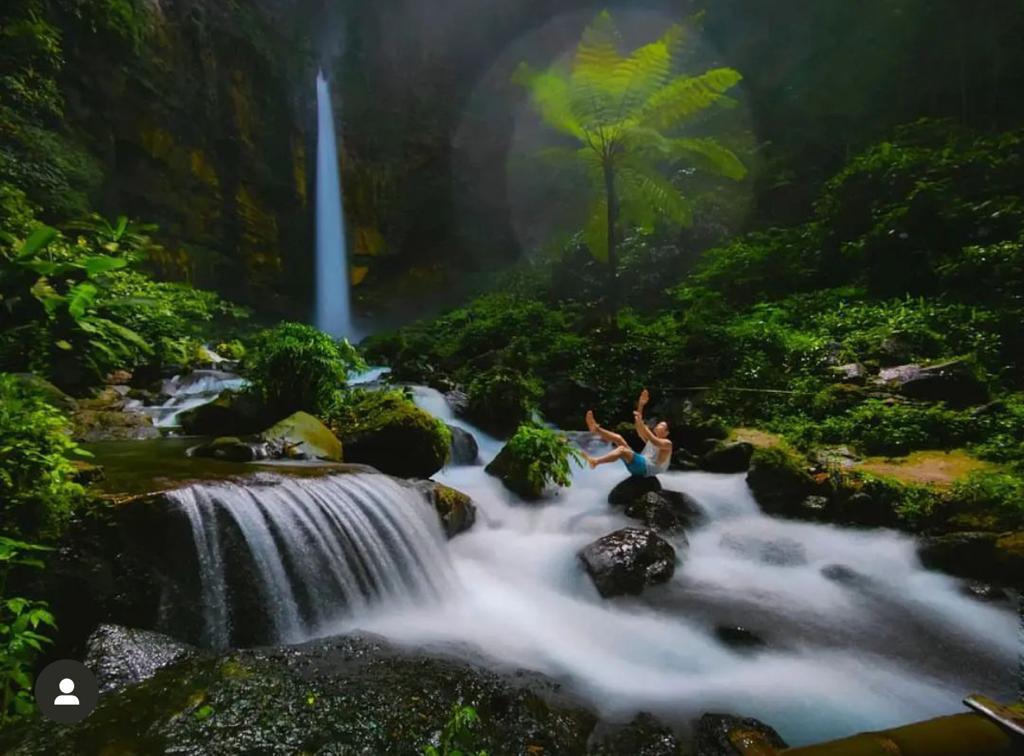 After tracing the footpath, you'll finally reach the edge of the valley where Kapas Biru Waterfall awaits. The water gracefully descends from a river above, creating a mesmerizing spectacle akin to a curtain of mist when touched by the sun's gentle rays. This unique characteristic sets Kapas Biru apart from other waterfalls, making it feel like a gateway to an otherworldly realm.
Visitors can also frolic by the riverbank, perfect for leisurely activities and photography. For those who wish to extend their stay, camping is an option, provided you have a guide for safety.
Kapas Biru Waterfall, also known as Coban Kapas Biru, is a testament to the natural beauty of Lumajang. Although its exact height is still a mystery, it's estimated to reach around 100 meters. The waterfall consists of two tiers, with the lower one standing at 90 meters and the upper one at 10 meters. It's surrounded by towering cliffs adorned with lush greenery and moss, making it a stunning sight to behold.
Location and Accessibility
Kapas Biru Waterfall is situated in Dusun Mulyoharjo, Desa Pronojiwo, Kecamatan Pronojiwo, Kabupaten Lumajang, East Java, Indonesia. Accessing this natural wonder is relatively straightforward, whether you're coming from Lumajang or Malang.
If you're traveling from Malang, follow the route that takes you through Kepanjen – Gondanglegi – Turen – Dampit – Tirtoyudo – Ampelgading – Pronojiwo, until you reach Polsek Pronojiwo. If you're departing from Lumajang, take the national road Lumajang – Malang, passing Sumbersuko – Tempeh – Pasirian – Candipuro – Pronojiwo. Once you reach the Pronojiwo field, follow the Coban Kapas Biru banners for directions to the parking area.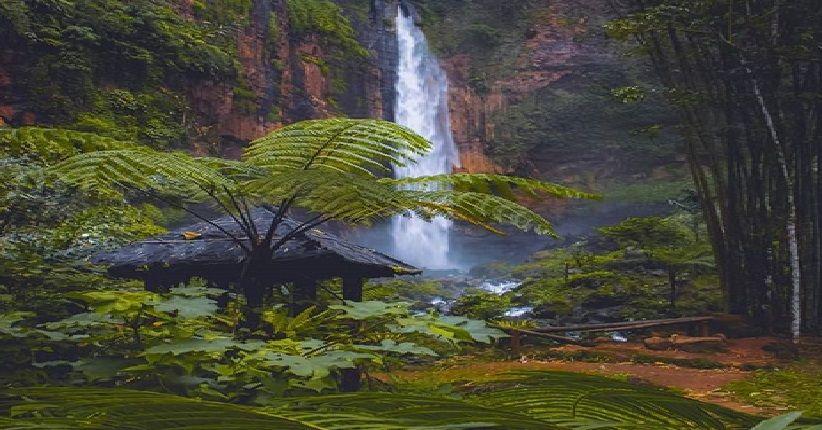 Why Choose Java Private Tour
Now, as promised, let's introduce you to Java Private Tour, a travel companion par excellence. Why opt for Java Private Tour when exploring Kapas Biru Waterfall or any other destination in East Java?
Java Private Tour stands out for its commitment to making your journey memorable. Our expert guides are not only fluent in English but also known for their warm hospitality and extensive knowledge of the region. What sets us apart is our flexibility – we don't follow rigid schedules but tailor your experience to your preferences, ensuring you get the most out of your adventure.
As you plan your visit to Kapas Biru Waterfall or any other enchanting destination in East Java, consider Java Private Tour to enhance your experience. Our team will ensure your journey is safe, comfortable, and unforgettable, making every moment count in the realm of natural wonder and beauty. BOOK HERE to embark on an adventure of a lifetime.