javaprivatetour.com – Nestled on the island of Java, the charming town of Magelang has long been a favorite destination for adventurous international travelers seeking respite from their daily routines. With its main attraction, the magnificent Borobudur Temple, Magelang offers much more than just historical wonders. In this article, we'll unveil the hidden gems of Magelang's cultural villages, inviting you to embark on a journey of authenticity and discover the heart of Central Java.
Balkondes Ngadiharjo: An Authentic Javanese Homestay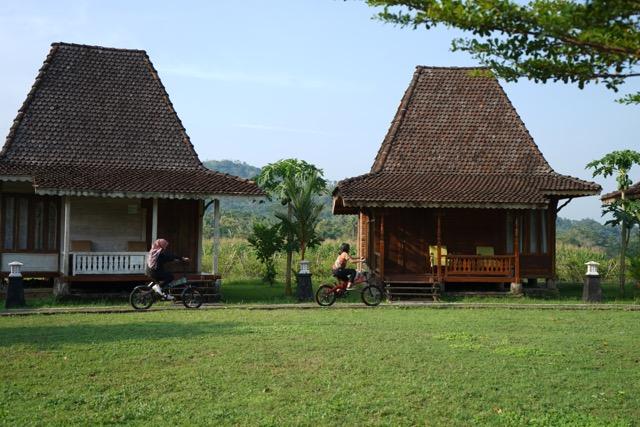 Among the serene landscapes of Magelang, the Balkondes Ngadiharjo homestay stands out as a tranquil haven that exudes warmth. Here, international visitors are welcomed into traditional Javanese wooden houses, creating an atmosphere reminiscent of visiting javanese grandparents' homes. With the breathtaking views of Bukit Menoreh, Mount Merapi, Sumbing, Merbabu, and Suroloyo, a cup of tea or coffee on the terrace becomes a journey back in time, reminiscent of family gatherings.
Sprawling across 1.5 hectares, the Balkondes Ngadiharjo offers not only a homestay but also a restaurant and a pavilion. International guests can even arrange gatherings or outdoor activities with the help of the management. Exploring the area on electric bicycles adds another layer of adventure to your stay. With seven available houses for guests, this charming homestay beckons international travelers to experience a taste of local life in Magelang.
Rudy Coffee & Flowers: Where Nature Meets Coffee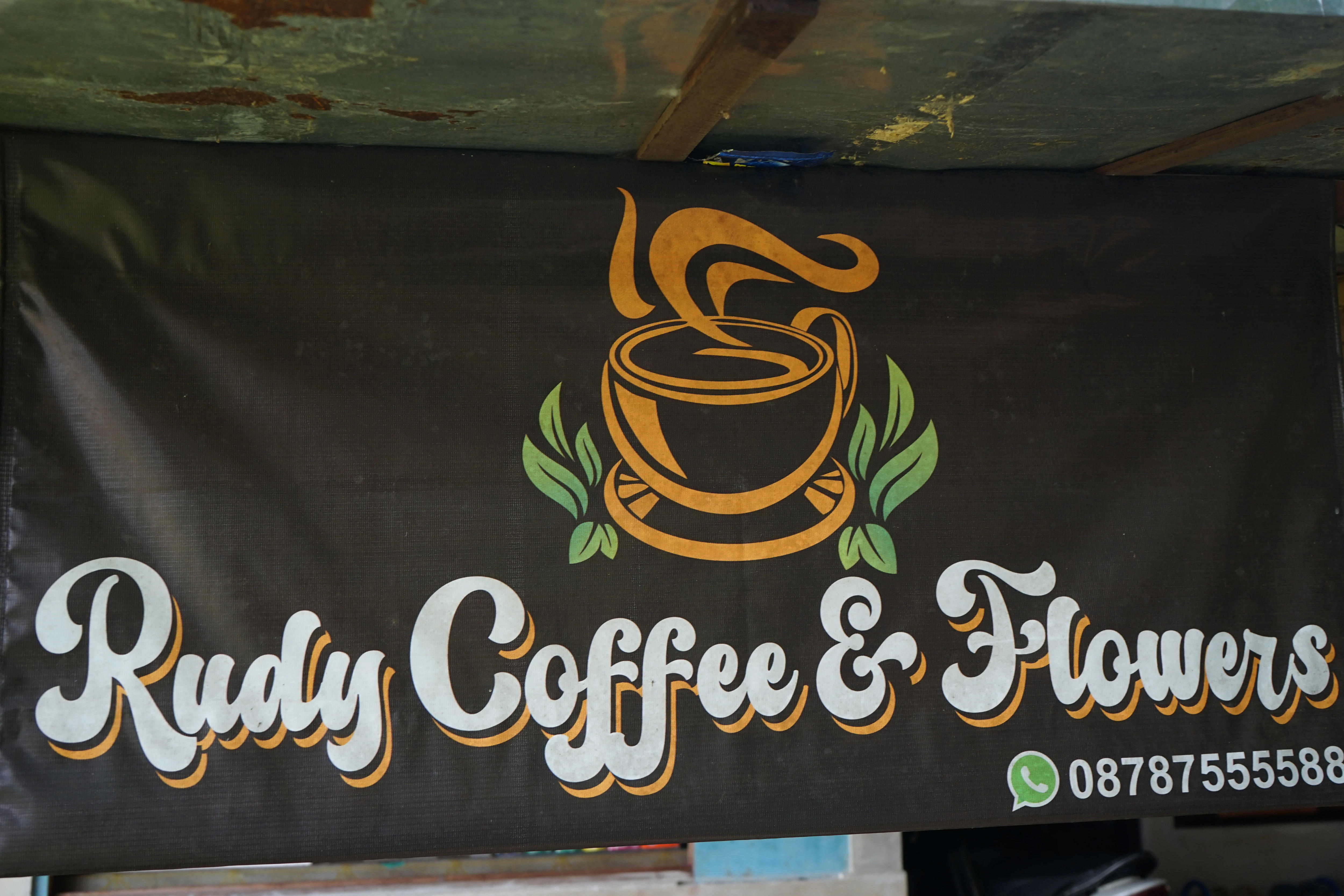 Located just 3 kilometers from Balkondes Ngadiharjo, Rudy Coffee & Flowers in Kebonsari Village offers a picturesque setting for a relaxing afternoon. This hidden gem is owned by a couple, Rudy and Aprilia, who cultivate an array of beautiful ornamental plants, mainly Aglonema and Begonia. Their lush garden, thriving with healthy and vibrant plants, has attracted international plant enthusiasts and buyers from Magelang and Yogyakarta.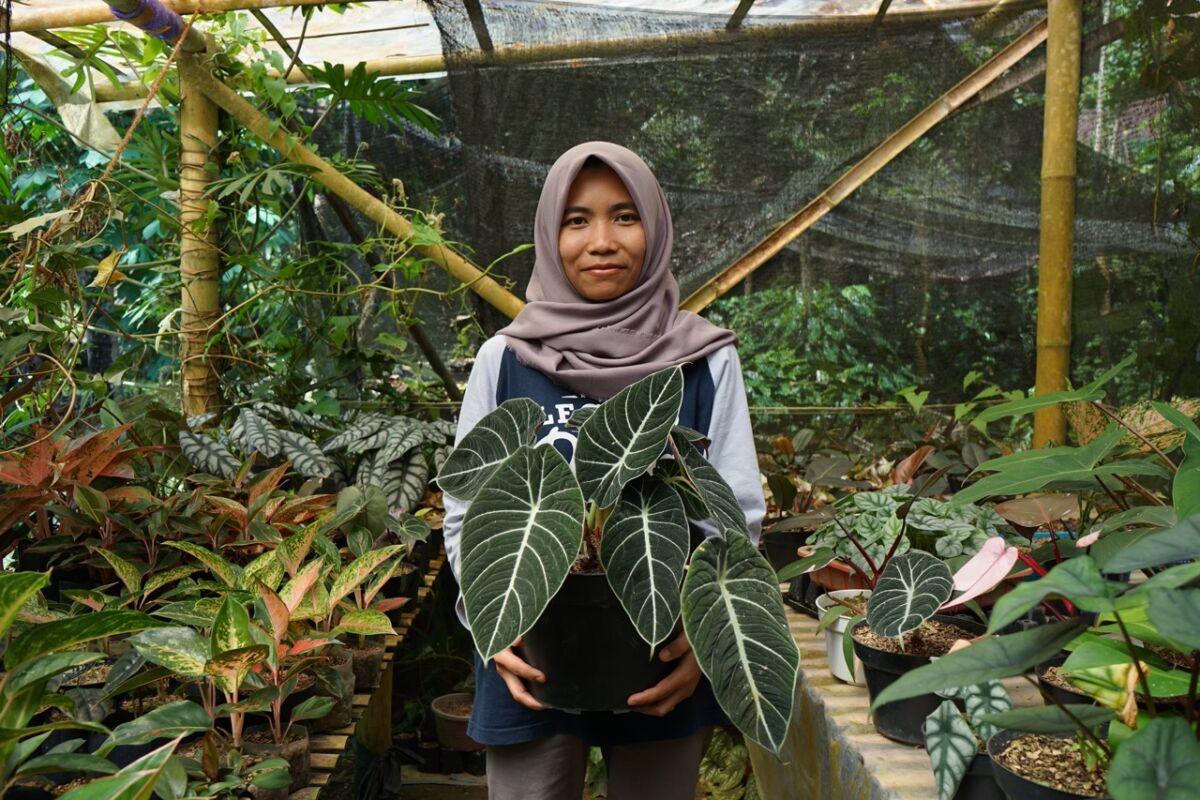 As you admire the lush greenery, you can also savor a cup of coffee at Rudy and Aprilia's cafe while taking in the soothing ambiance of their garden. Here, coffee and nature intertwine to create a delightful escape for international plant and coffee aficionados alike.
Tasting the Local Flavor: Tofu Making in Majaksingi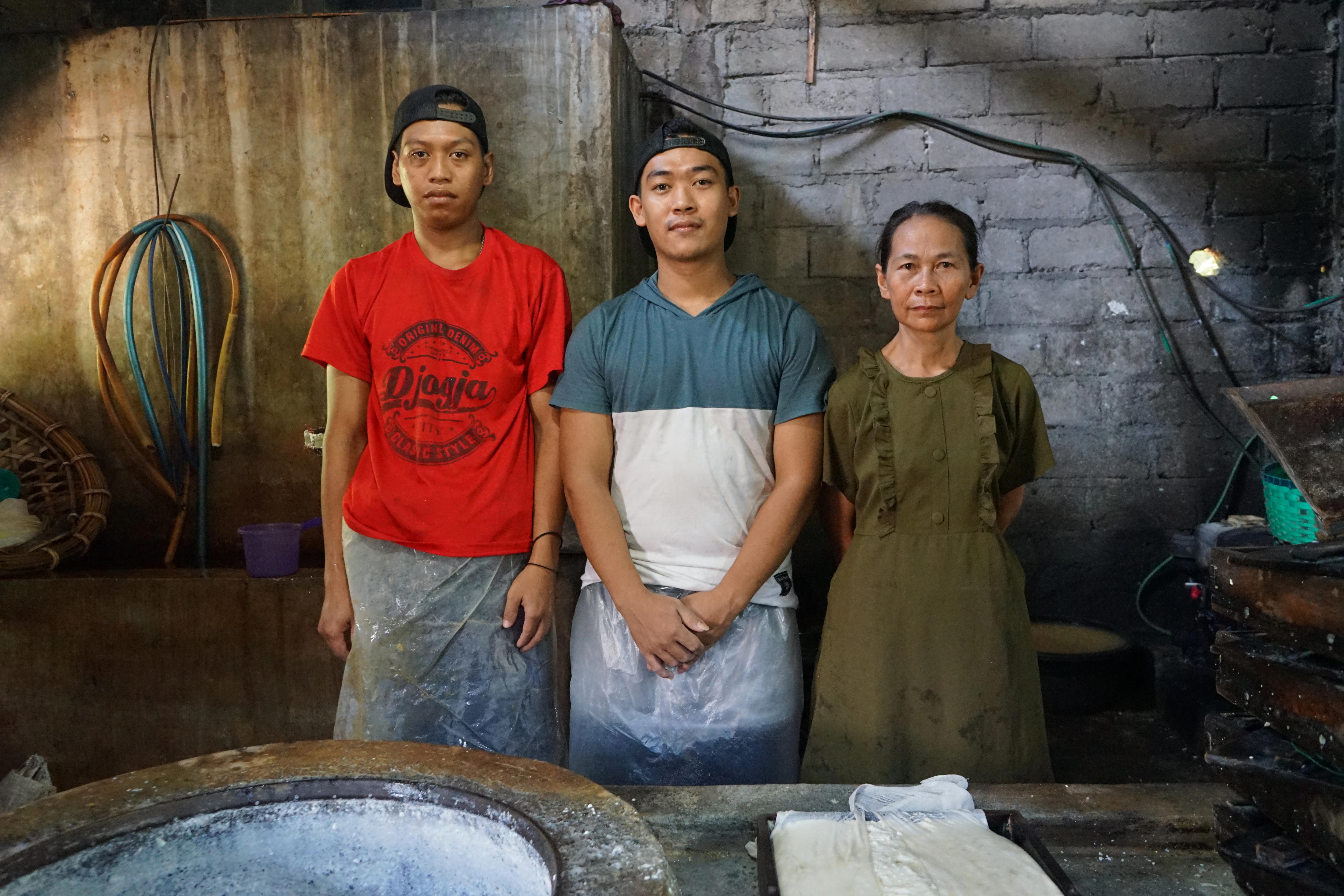 No exploration of a destination is complete without delving into its culinary treasures. In the village of Majaksingi, a short distance from Kebonsari, locals have mastered the art of tofu production. Two notable establishments, Pabrik Tahu Pak Wiyoto and Pabrik Tahu Ibu Mulyana, provide international visitors with a glimpse into the craft of traditional tofu making.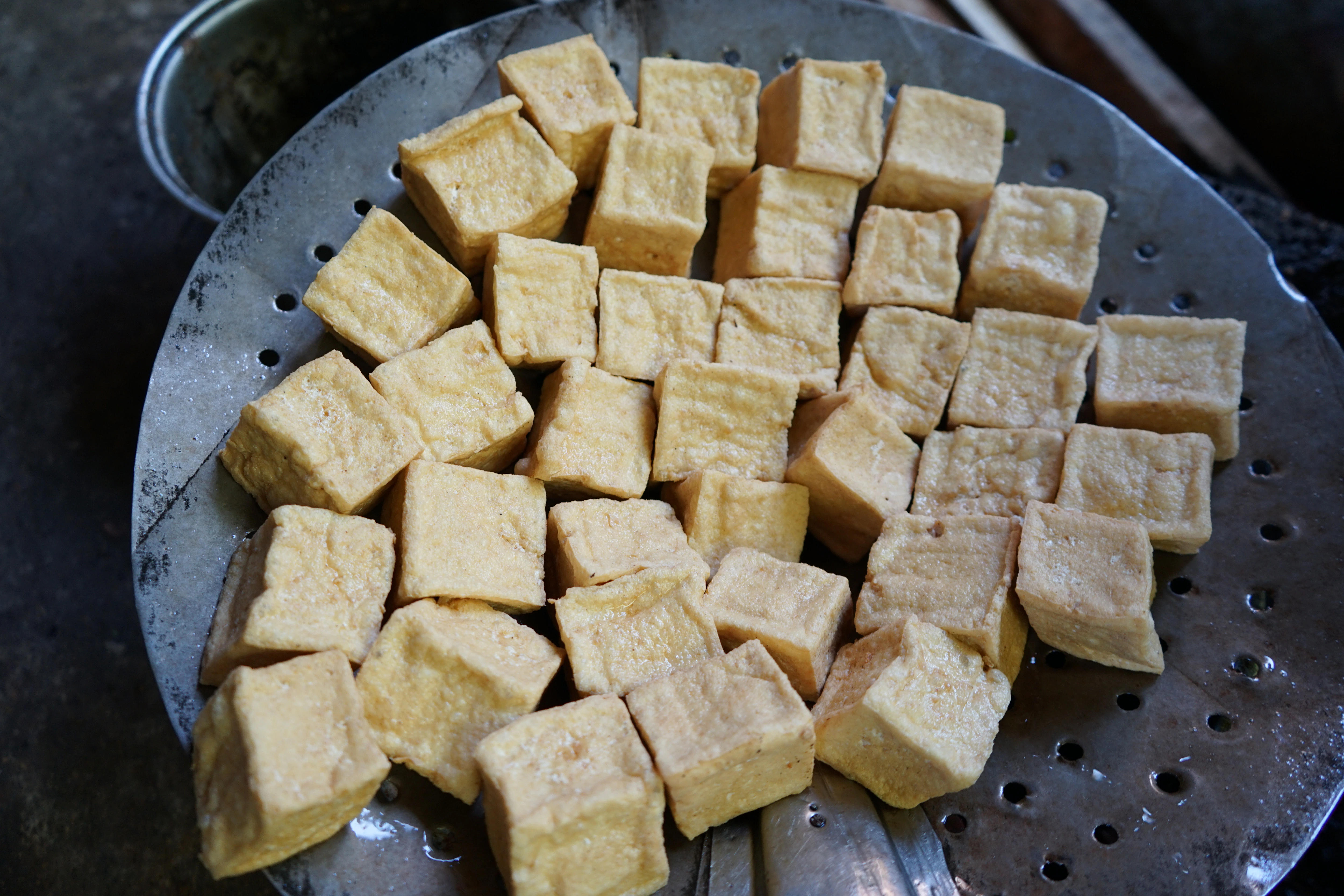 Ibu Mulyana, along with her two sons, has been producing tofu with dedication and simplicity since 2022. The entire process, from cleaning soybeans to shaping the tofu, is done manually without the use of complex machinery. Their prices are affordable, making it an excellent choice for both snacking during your international journey and as souvenirs to take home.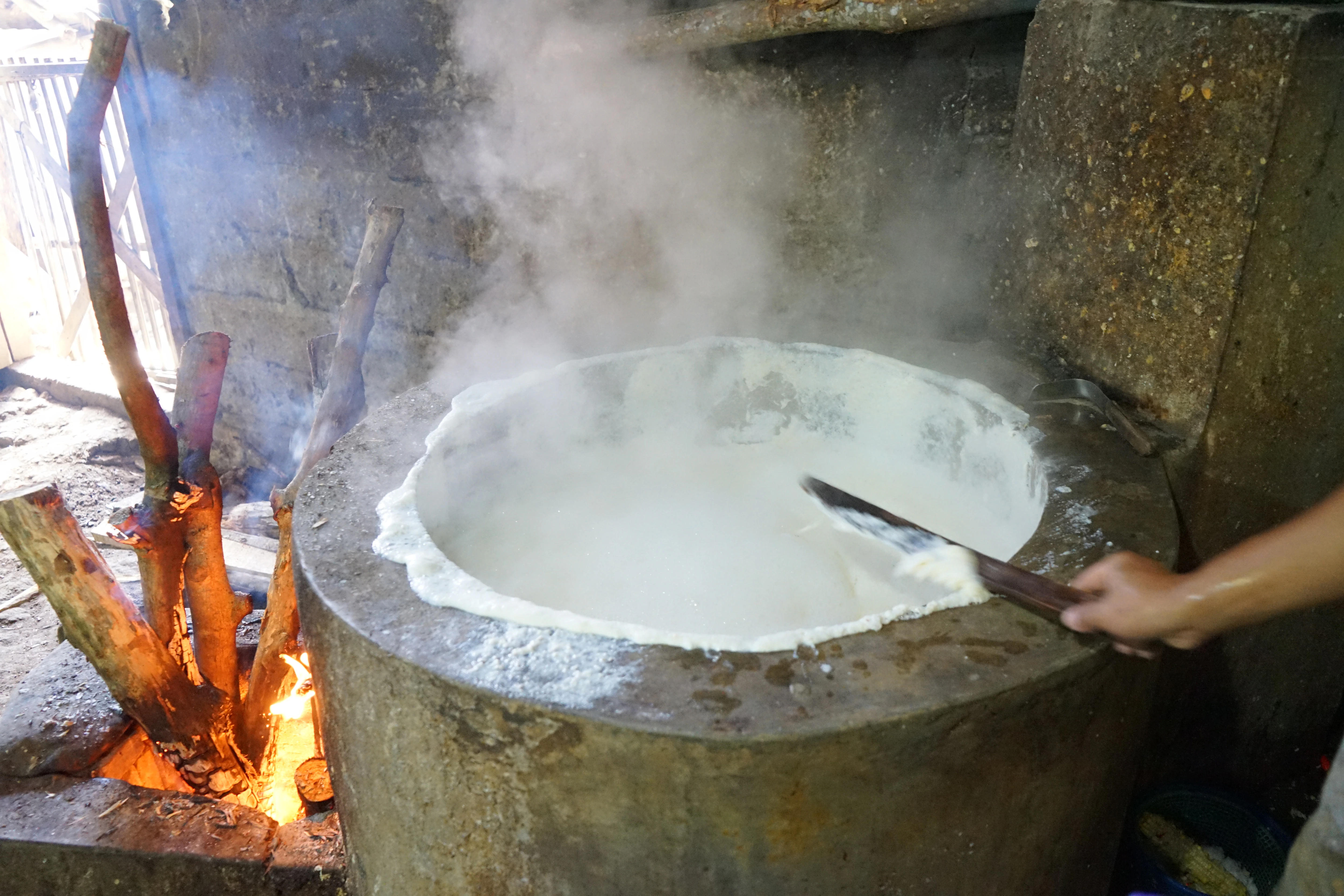 Upanat Sandals: A Step Towards Borobudur Preservation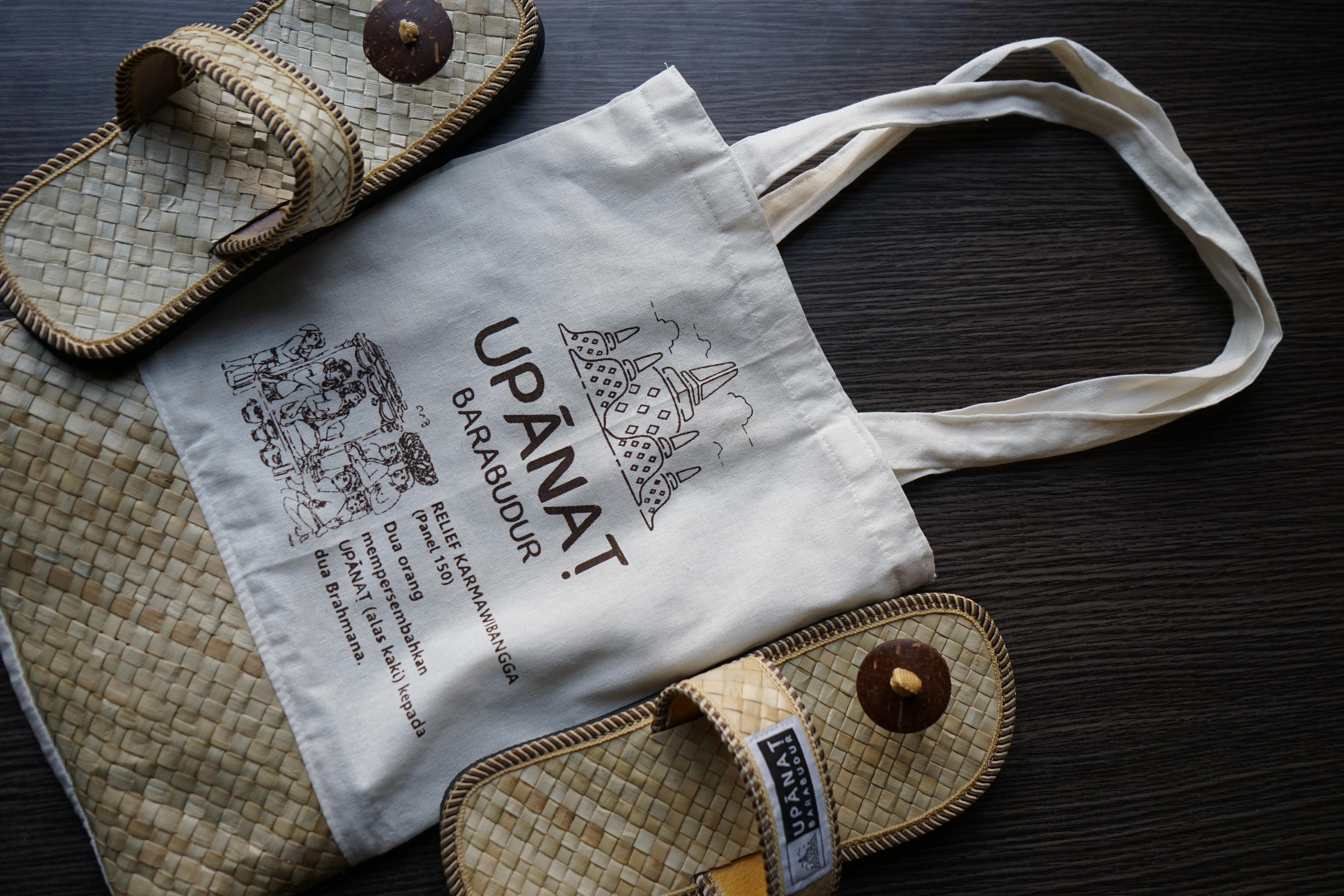 Since 2020, international visitors to Borobudur Temple have been required to wear Upanat sandals when exploring the historical site. These unique sandals, made from woven materials, are designed to minimize damage to the ancient stone structures. The production of Upanat sandals is entrusted to local artisans in cooperation with the Village-Owned Enterprises (BUMDES) to support community empowerment and heritage preservation around Borobudur.
One such artisan is Misbah, a resident of Majaksingi Village, who is one of the 14 craftsmen responsible for creating Upanat sandals and bags. Misbah and his wife, Indri, work diligently to produce 50-80 pairs of Upanat sandals and bags daily. This program not only generates income for the craftsmen but also involves them in the preservation of Borobudur, making them integral to the site's protection.
Besek Craftsmanship: A Traditional Art Form for Modern Needs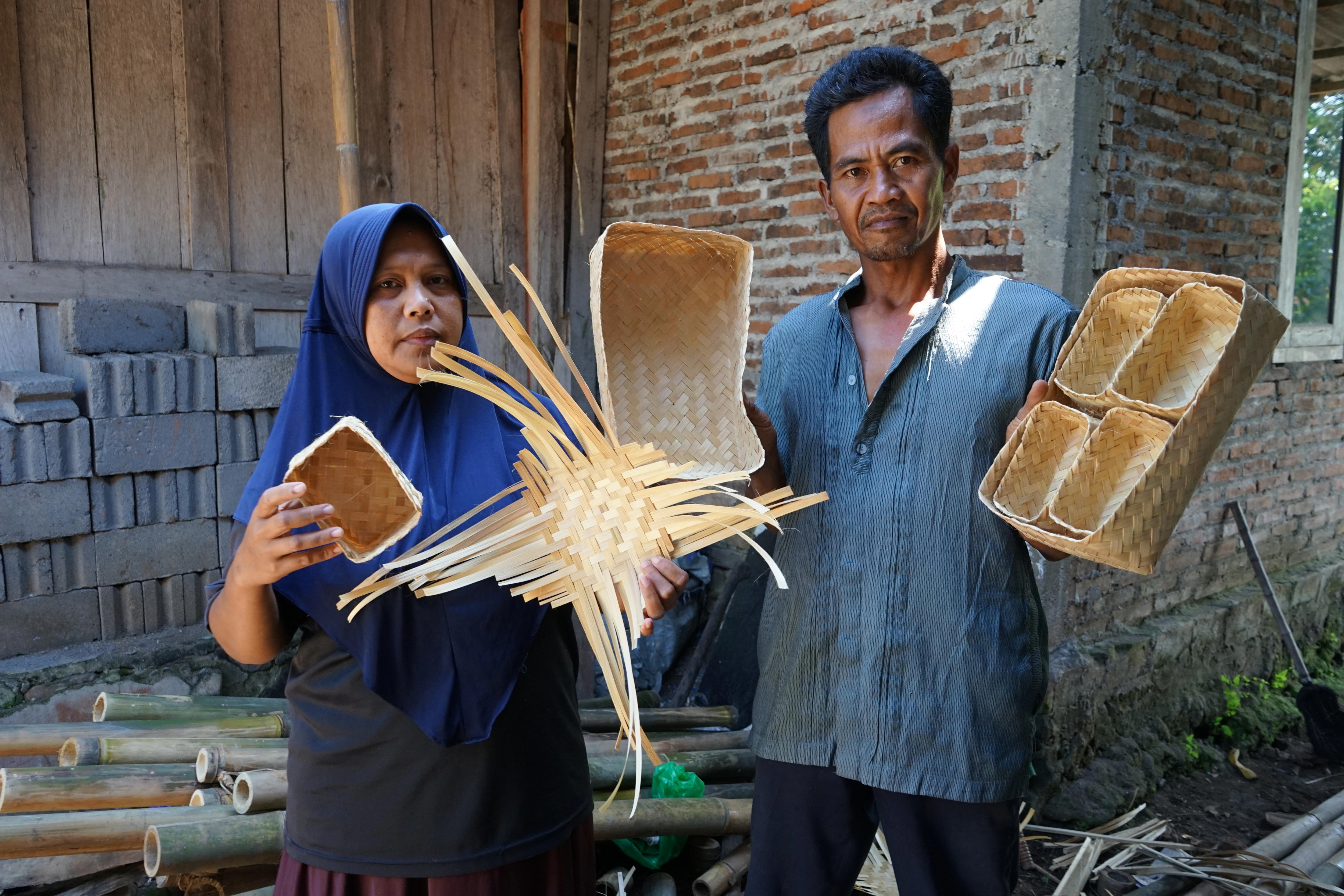 In the same village of Majaksingi, bamboo has found a purpose beyond Upanat sandals and bags. Musarofah and her husband craft besek, traditional bamboo containers, suitable for storing everything from spices to food items. These eco-friendly containers have gained popularity as souvenirs, especially at the prestigious Amanjiwo Hotel.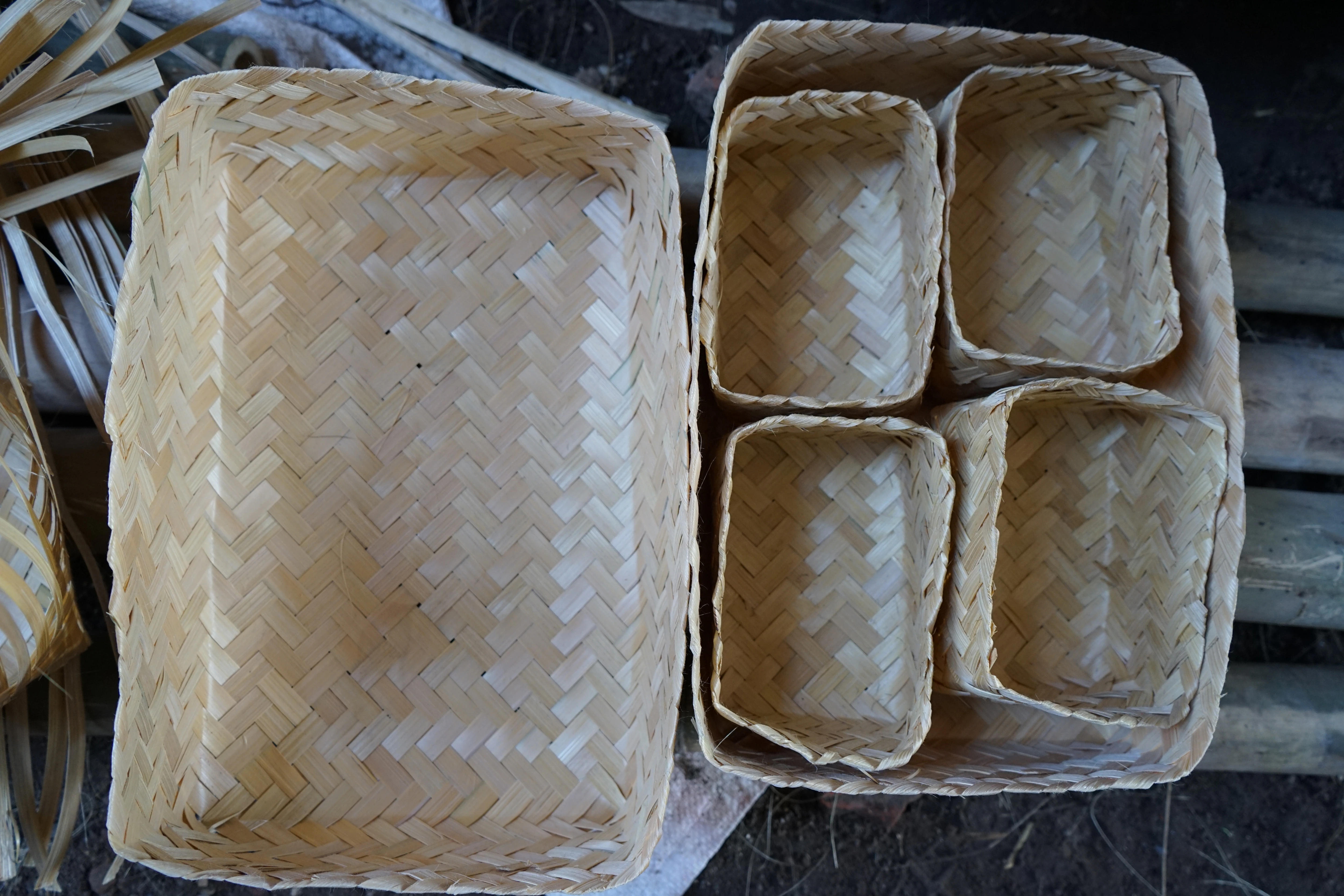 This art form has not only preserved the tradition of bamboo craft but has also brought economic benefits to the local community. International visitors can witness the process of creating these unique and eco-friendly containers, providing an unforgettable experience and an opportunity to support local artisans.
Carica Delights: From Farm to Table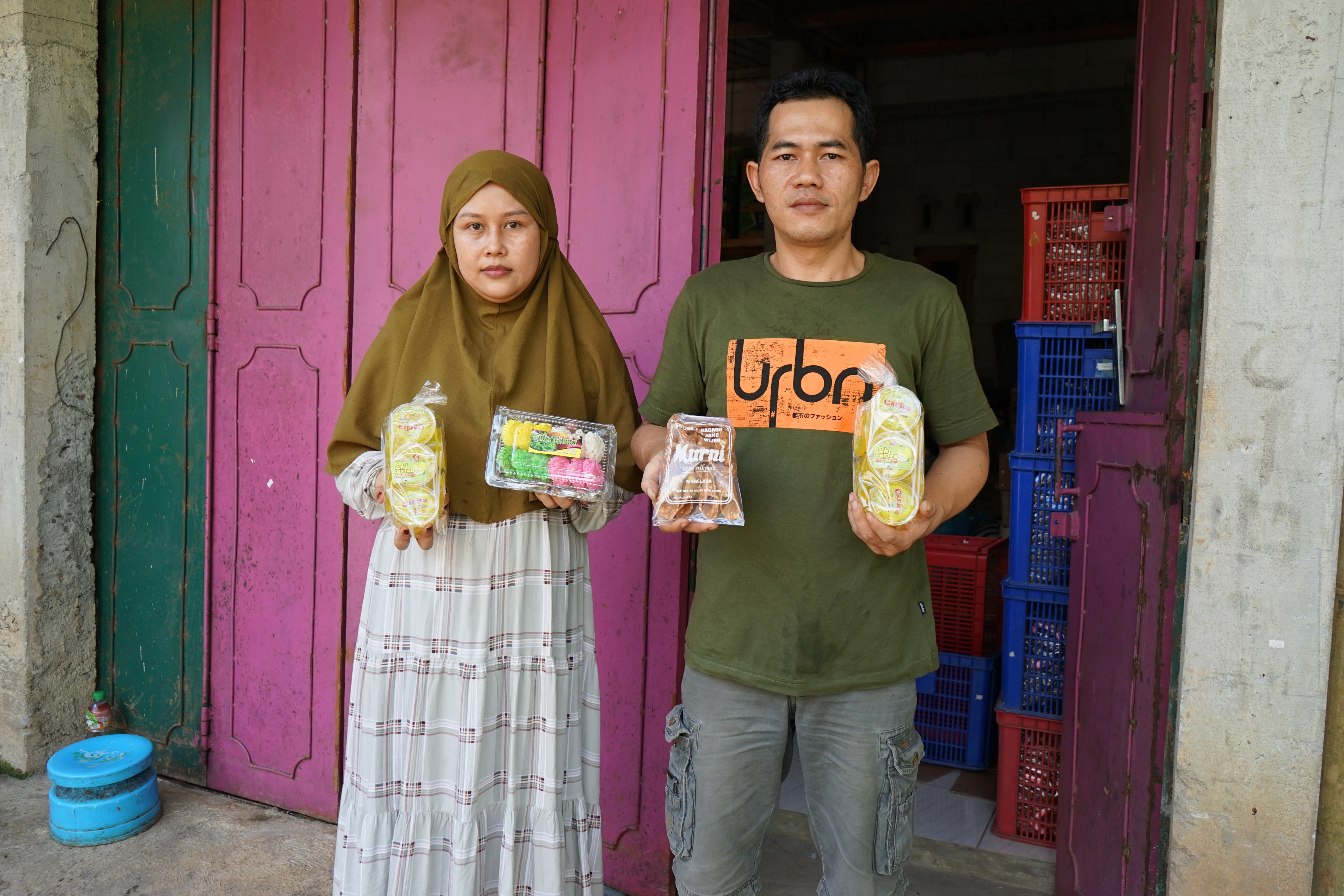 For international travelers who enjoy purchasing local delicacies, a visit to Sukirman's Carica fruit processing facility in Kebonsari Village is a must. Carica, a sweet fruit grown in highlands, is transformed into unique and flavorful treats by Sukirman. Originally from Wonosobo, Sukirman and his wife have been in the Carica business for around five years and now employ five people.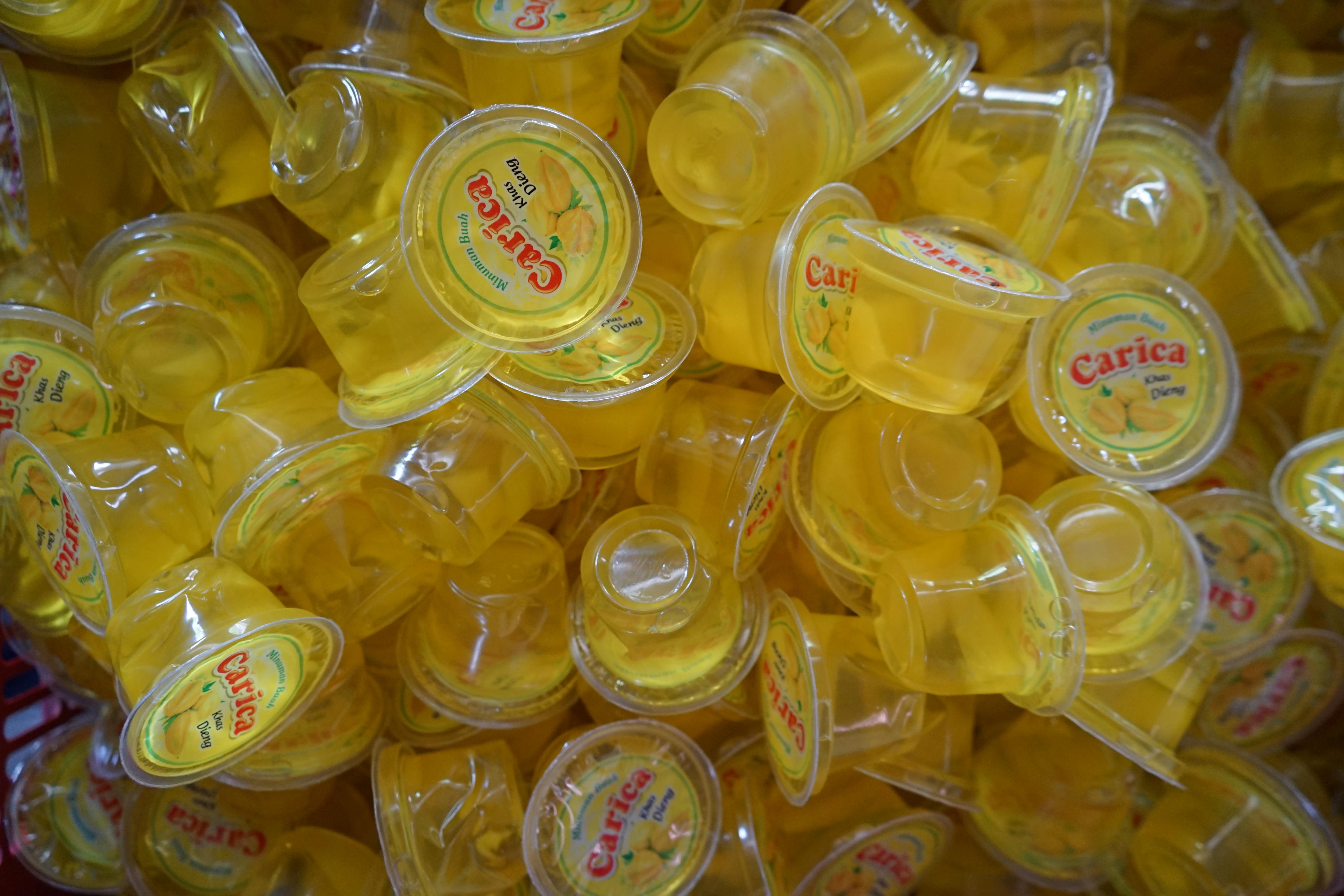 Sukirman's operation produces approximately 2,000 cups of Carica per day, distributed in Klaten, Magelang, and Solo. By supporting this business, international visitors not only enhance the value of Carica but also contribute to job creation and economic growth in the region.
Conclusion
In this exploration of Magelang's cultural villages, international travelers have witnessed the diverse experiences awaiting them in these charming communities. From the warmth and nostalgia of Balkondes Ngadiharjo to the natural beauty of Rudy Coffee & Flowers, the tofu-making tradition in Majaksingi, Upanat sandals, besek craftsmanship, and the delightful Carica treats, Magelang's cultural villages offer a vibrant tapestry of experiences for curious global adventurers.
As international travelers plan their journey to Magelang, they should remember that Java Private Tour offers the perfect companion for their adventures. With English-speaking, friendly, and knowledgeable local guides, as well as flexible scheduling and a range of private transportation options, they are the gateway to the authentic wonders of Central Java. Don't miss the opportunity to immerse yourselves in the rich culture, traditions, and flavors of Magelang's cultural villages. You can simply BOOK HERE to start your journey today!