javaprivatetour.com – In the heart of Southeast Asia, the enchanting island of Java beckons to adventurers, culture enthusiasts, and spiritual seekers alike. With its diverse landscapes, rich heritage, and warm hospitality, Java has garnered international attention as a must-visit destination. Whether you're planning a leisurely vacation, embarking on a business trip, conducting research, or pursuing journalistic endeavors, Java has something extraordinary to offer.
Java: A World of Wonders
Java, Indonesia's most populous island, is a tapestry of stunning landscapes and cultural treasures. From the fiery allure of Mount Merapi in Yogyakarta to the serene splendor of Candi Borobudur in Magelang, Java offers a kaleidoscope of experiences that have captivated travelers from around the globe. Interestingly, some of the world's most renowned celebrities have also fallen under Java's spell.
World-Renowned Celebrities on Java's Shores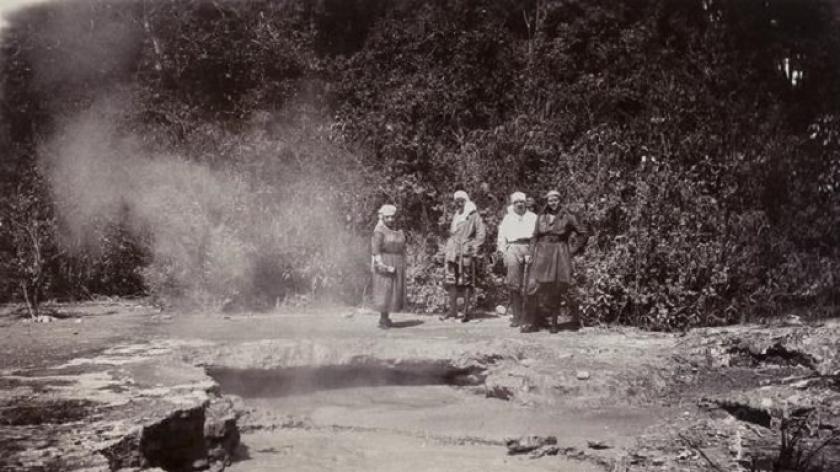 The beloved British comedian, Charlie Chaplin, made a memorable journey to Java, leaving behind a legacy of laughter and admiration. In the early 20th century, Chaplin, known for his iconic silent film character, "The Tramp," set foot on the shores of Java. His visit to Candi Borobudur, now a symbol of timeless beauty and serenity, resonated deeply with the comedian's appreciation for art and culture.
But Chaplin's connection with Java went beyond the awe-inspiring temple. During his visit to the Indonesian archipelago, he ventured to Bandung and had a delightful stay at the historic Savoy Homann Hotel. It was here that Chaplin, with his innate charm, entertained fellow guests by playing the piano and gracefully dancing atop it, leaving a lasting impression on the hotel's staff and visitors.
As his journey through Java continued, Chaplin found himself in the serene landscapes of Garut, West Java. There, he chose to spend a night at the Grand Ngamplang Hotel, nestled amidst the lush beauty of the region. The tranquility of this picturesque setting provided the perfect backdrop for Chaplin's reflections and creative inspirations.
Charlie Chaplin's brief but impactful encounter with Java, marked by moments of whimsical piano melodies and spontaneous dance, continues to inspire travelers to explore the magnificent island. His legacy lives on as an embodiment of the joy and wonder that Java has to offer to those who embark on their own adventures in this captivating destination.
2. Nicole Kidman's Hidden Retreat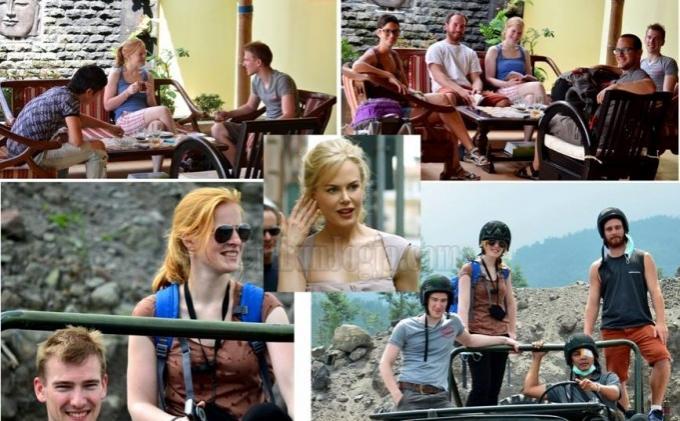 In 2013, Hollywood actress Nicole Kidman embarked on an unpublicized journey to the heart of Java. Her destination? The majestic Mount Merapi in Yogyakarta. Accompanied by her family, Kidman revealed in the tranquility of this breathtaking locale, far away from the prying eyes of the media. Her discreet visit allowed her to fully immerse herself in the beauty and culture of Java, relishing the anonymity that this remarkable island offered.
3. Richard Gere's Spiritual Quest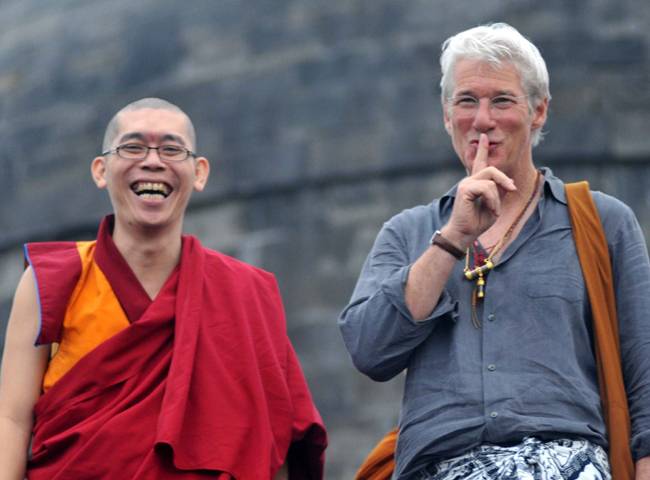 Renowned actor Richard Gere, best known for his roles in iconic movies like "Pretty Woman" and "Chicago," sought solace and spiritual enlightenment on Java. As part of a spiritual tour with Buddhist monks, Gere explored the awe-inspiring Candi Borobudur in Magelang, Central Java. This UNESCO World Heritage Site, with its intricate architecture and serene ambience, left an indelible mark on Gere's journey. Candi Borobudur has also been admired by other celebrities, including tennis star Maria Sharapova and legendary British comedian Charlie Chaplin.
4. Mark Zuckerberg's Encounter with History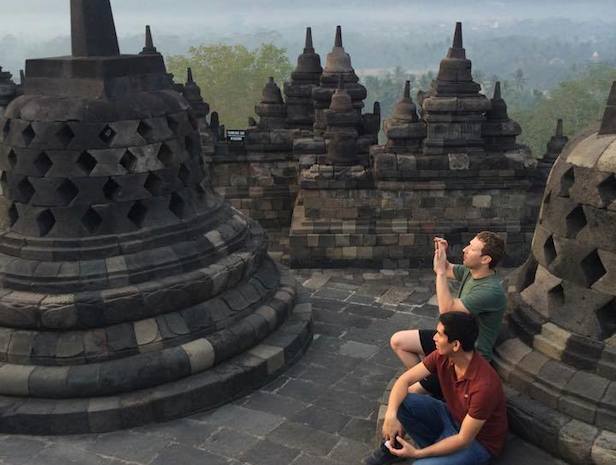 In 2014, Mark Zuckerberg had quietly arrived in Indonesia and shared his experience on his Facebook account. He posted a photo of himself at Candi Borobudur, looking serene as he sat cross-legged, facing the rising sun. What made this visit intriguing was that the temple's management had no prior knowledge of his arrival, as his name was not on the guest list.
Laily Prihatiningtyas, the CEO of Taman Wisata Candi Borobudur Prambanan and Ratu Boko, expressed her surprise at Zuckerberg's unannounced presence. She stated, "Perhaps he (Mark Zuckerberg) entered as a regular guest." According to Laily, there was indeed a group of visitors enjoying the sunrise at the Manohara Hotel, consisting of 123 foreign tourists and 40 local travelers. However, no one expected that one of them was the CEO of Facebook.
"On Sunday morning, his name was not there," she explained.
Furthermore, there were no special requests or indications from any party regarding Mark Zuckerberg's arrival or the presence of a VIP guest. Therefore, the temple's management treated him just like any other visitor.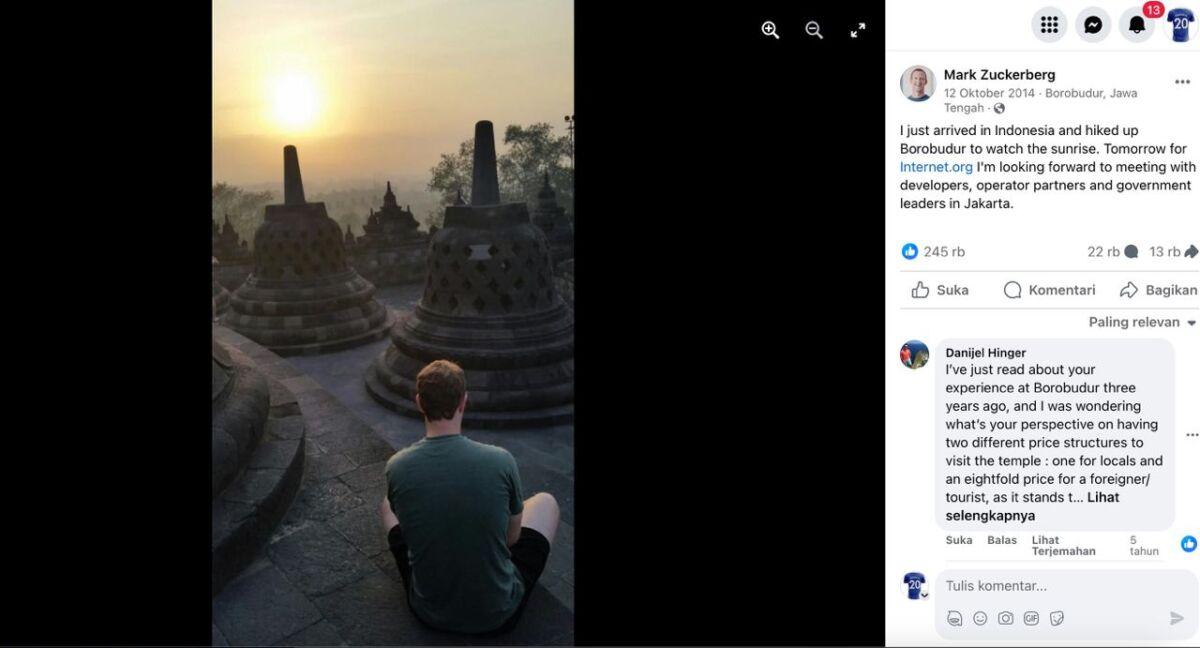 On his Facebook account, Mark Zuckerberg posted a photo that revealed his presence at the temple located in Central Java. In the picture, he was seen sitting cross-legged, facing the rising sun. His caption read, "I just arrived in Indonesia and hicked up Borobudur to watch the sunrise."
Discover Java's Hidden Treasures with Java Private Tour
While Java's allure is undeniable, navigating its diverse landscapes and cultural wonders can be daunting. That's where Java Private Tour comes into the picture. Our team of experienced guides, fluent in English and known for their warmth and extensive knowledge, ensures that your journey is not just memorable but also enriching.
What sets Java Private Tour apart is our flexibility. We understand that every traveler has unique preferences and interests. That's why we tailor your itinerary to align with your desires. Whether you want to follow in the footsteps of celebrities or chart your own course through Java's hidden gems, Java Private Tour is your ideal companion.
So, when you embark on your next adventure to Java or Bali, remember that Java Private Tour is here to make your experience extraordinary. Discover the beauty, culture, and history of this captivating island with the experts who know it best.
BOOK HERE NOW and let us guide you through the enchanting world of Java. Your journey awaits!